Lahore is the most happening city of Pakistan where any special occasion or event happens all the time. As the city is popular for late-night parties and special occasions, the food and party welcome guests all day long.
Since Lahore never dies out when it comes to celebrating any occasion, there are vast options to find suitable birthday places in Lahore. For the functions like birthdays, anniversaries, bridal or baby showers there are many good places for enjoying spectacular celebrations!
To find a suitable restaurant to celebrate birthdays, I have selected the ten birthday places in Lahore to reserve for great birthday parties. Whether you want a small birthday group or a large birthday surprise, Lahore is full of countless restaurants to make your birthday celebration an enjoyable moment!
Here is the List of the top 10 Birthday Places in Lahore to Visit:
1. The Otus Rooftop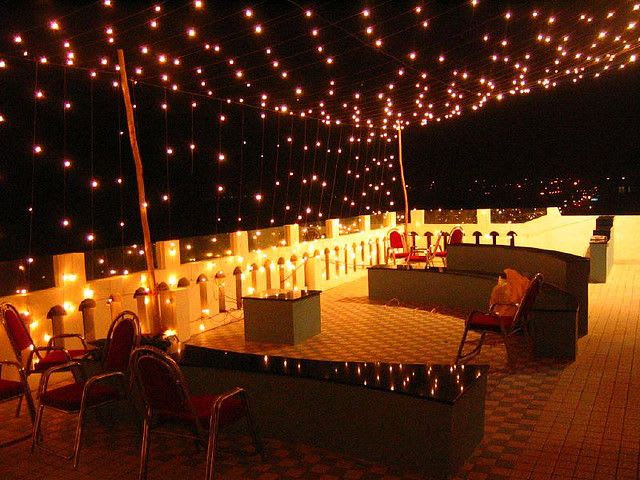 The Otus Rooftop is one of a kind that marks the most popular restaurants for hosting birthday parties. The rooftop has a modern Victorian atmosphere where it has a fine dining restaurant with eclectic food and friendly service. This gives a bright ambience that makes a great restaurant to reserve a great birthday celebration. The restaurant offers various cuisines around the globe to choose from for the desired birthday including Pakistani, Italian and American and offers various options to select from. The great thing about Otus is that they add update their menu by expanding their dishes occasionally.
Otus Rooftop gives a magnificent festive décor that brings up the entire event for a few notches. In addition, decoration charges vary based on your budget, the number of visitors and the kind of event you want to celebrate. The restaurant locates in Gulberg 2 and marks the poshest area to celebrate different occasions. The minimum package is around 8000 and goes up to 25,000 PKR. You can select dishes from Hi-Tea platters for planning a birthday surprise.
The rooftop restaurant offer flowers, magical lights, fairy lights, floral baskets and more for a fantastic birthday party. They offer various backgrounds to add fun and ambience to customize the way you want to organize your birthday. You may select from their album your favourite decoration and adjust it to your preference. To plan and reserve for a great birthday party, Otus Rooftop will give you the best cuisines and different birthday packages!
2. Arcadian Café
Arcadian Café marks the popular food place in Lahore where the café makes a great occasion to celebrate great birthday parties. The restaurant and café located in Gulberg, Emporium Mall and Packages Mall to reserve a great birthday celebration. The relaxed and enjoyable atmosphere makes a great ambience to enjoy the delicious dishes and the well-organized services to enjoy a great birthday.
The café offers different cuisines that make you choose the desired dishes including Asian, Italian, French and Continental. They offer fine dining services to make your birthday a memorable and enjoyable event. The price ranges of these dishes are 600 to 1300 PKR, which is quite reasonable to plan a birthday surprise.
The food place has a prestigious café that serves various drinks, desserts and side dishes that are worth a try. Arcadian Café offers customized birthday packages, which depends on the number of people invited and the number of dishes served. To plan a simple but memorable birthday party, Arcadian café will make your birthday special! This marks one of the most popular birthday places in Lahore where you can reserve from simple to desired themed birthday parties!
3. Howdy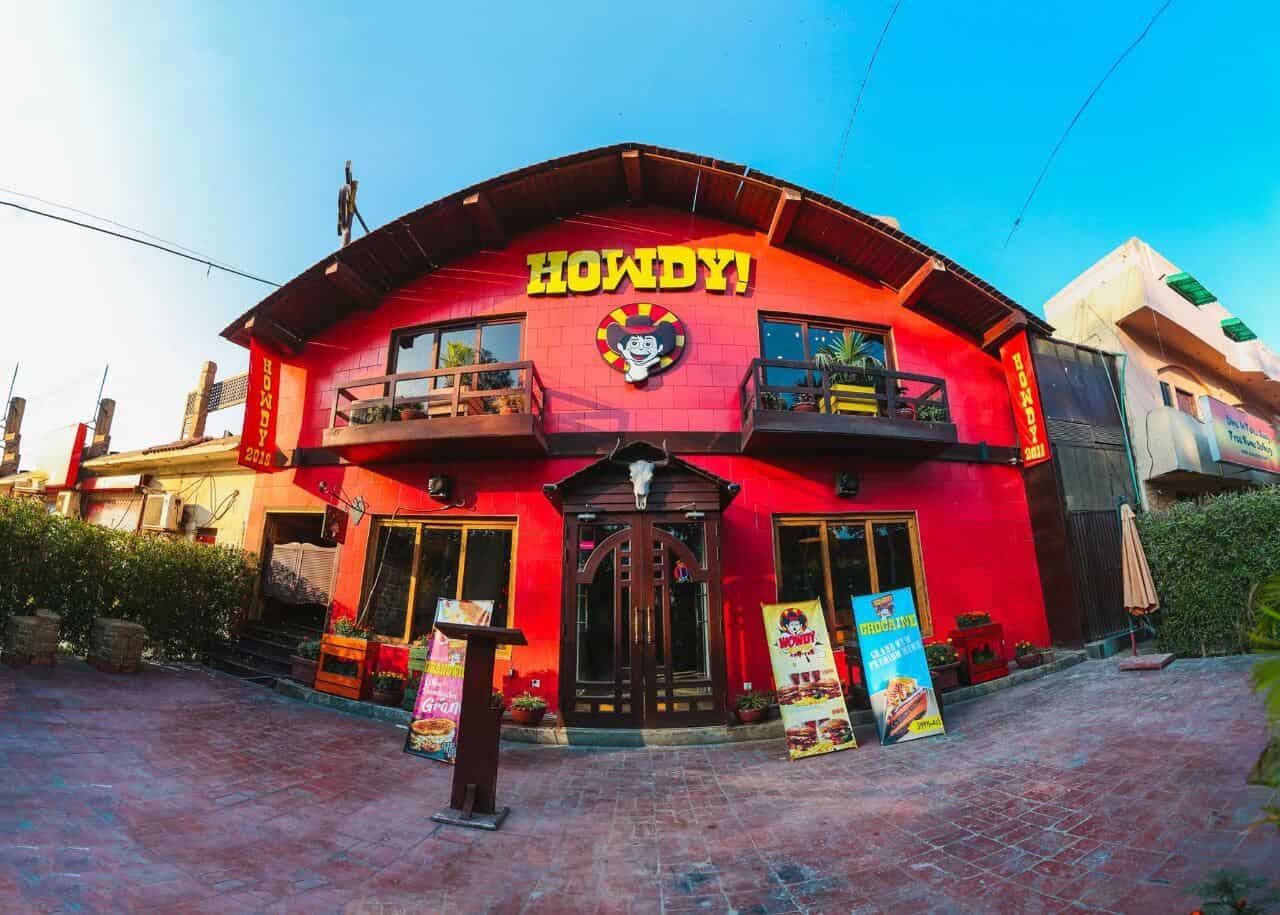 Howdy is famous for portraying the cowboy-themed restaurant where the restaurant is famous for American and Texan dishes. The cowboy styled restaurant fits one of the ideal birthday places in Lahore where you can host birthdays for customized décor themes.
Howdy locates in Packages Mall, Johar Town and MM Alam Road where the restaurant is famous for mouthwatering burgers, sizzling steaks, delicious appetizers, wings, fries, wraps and countless desserts. These dishes make a great birthday surprise for a wonderful party. To plan a birthday party and try out Texan dishes, you will enjoy the mouth-filling burgers and steaming steaks at Howdy!
The restaurant has known for cowboy-themed outfits where it marks a great choice for offering various birthday themed decors. To plan a birthday reservation, you can customize your desired birthday themed party for a memorable birthday celebration! Howdy offers a kids menu where you and your family can enjoy the full appetite for a great birthday celebration.
To reserve a birthday plan for a scrumptious cowboy-themed restaurant, you will enjoy the mouthwatering meals at Howdy! Although the prices of the dishes are, a little high but will not disappoint your customized birthday celebrations!
4. Coffee Planet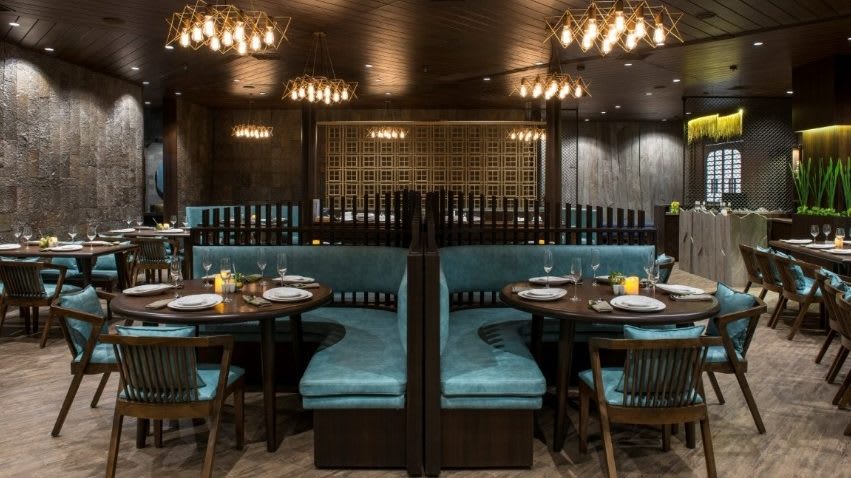 To plan a birthday party at a coffee shop or a café, Coffee Planet brings you the best memorable days for a happy birthday party! Coffee Planet marks the best birthday places in Lahore where the coffee shop offers freshly and authentic coffee adding with 100% Arabica taste. The coffee shop locates in Johar Town, DHA and College Road and marks one of the best coffee houses in Pakistan where they sell different coffees adding rich tastes.
Coffee Planet offers a wide range of snacks, which includes lasagna, pizzas, fries, wraps, sandwiches, croissants, cakes, a wide range of coffee, cold coffees and an array of desserts. This wide range of dishes will add a light hi-tea to book your birthday for a great celebration! The coffee shop provides birthday reservation packages that cost as low as 2500 PKR.
Coffee Planet marks a recognized coffee shop in Lahore where the shop handles custom decoration, custom cake design and different themed birthday celebrations to enjoy your birthday memories! To throw a surprise birthday party at a café, Coffee Planet brings you the special birthday surprise where you can choose different birthday-themed celebrations! Coffee Planet will not disappoint your birthday celebration!
5. Cosa Nostra
Cosa Nostra marks the greatest food place selling authentic Italian cuisines in Lahore. The restaurant considers the most popular restaurant for hosting birthdays and other occasions for fun and happy memories. Cosa Nostra locates in Gulberg and DHA and serves an array of Italian cuisine to enjoy delicious meals. With the relaxed and peaceful ambience makes, a great arrangement to celebrate birthdays indoors or outdoors. They offer customized birthday arrangements to enjoy birthdays and special occasions for a greater bash.
To talk about the Italian dishes, Cosa Nostra offers Cosa Signatures, salads, pasta, pizzas, burgers, sandwiches, steaks, desserts and an array of drinks. This range makes a great choice to choose different Italian dishes for a great birthday bash! To plan and arrange at an Italian restaurant, Cosa Nostra does the job for you! You will enjoy the greatest birthday celebration places in Lahore where the Italian cuisines will not fail your expectations! To plan for an indoor or outdoor birthday arrangement, Cosa Nostra will make your birthday special.
6. Rina's Kitchenette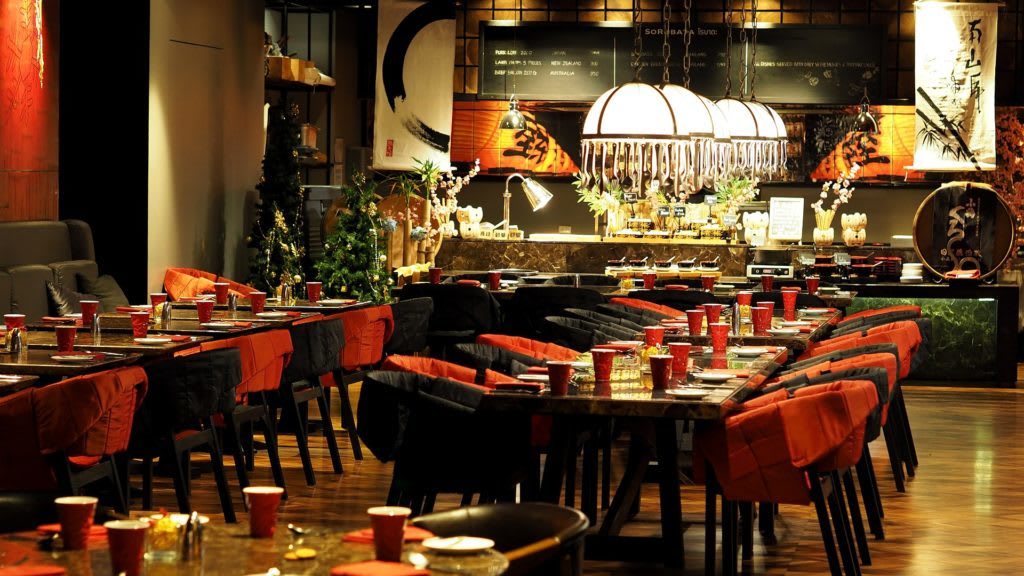 Rina's Kitchenette offers a relaxed, enjoyable and a great setting for the younger audience. The small restaurant makes a great place to celebrate birthdays and special occasions for a surprising bash! The restaurant locates in DHA and Gulberg and offers pizzas, salads, burgers, chicken, pasta, cakes, sandwiches and desserts to enjoy a great birthday celebration. They also offer wide options of the main course to choose for an enjoyable birthday bash with the price range of 200 to 2000 PKR.
Although the space is tiny and hence suited for intimate meetings. The space can accommodate up to 20 people. To organize a small birthday gathering at a café, Rina's Kitchenette is the right place to celebrate in Lahore. Since the café only holds up to 20 people, it is best to plan wisely to avoid congestion in the restaurant. To plan and reserve a memorable birthday surprise, you will enjoy the food and arrangements done at Rina's Kitchenette! Be sure you plan the arrangement wisely!
7. Options – An Exotic Restaurant and Café
Options Restaurant and Cafe provides a wide range of decorations styles and considers the finest dining deals in the city. The restaurant and café offer exclusive cuisines including Pakistani, Iranian, Lebanese and Chinese food that allows you to try different cuisines for a great birthday celebration. Their birthday package starts from 3000 PKR where you can reserve the number of tables for members or book a private lounge for a grand birthday party.
Options Restaurant and Café locates in Garden Town and offers multiple discounts with different décor themes to choose from for a memorable birthday celebration. When planning to reserve for a certain discount, be sure you check the verification before booking. To plan a grand birthday celebration, Options Restaurant and Café will make your birthday a special moment!
8. Uptown LA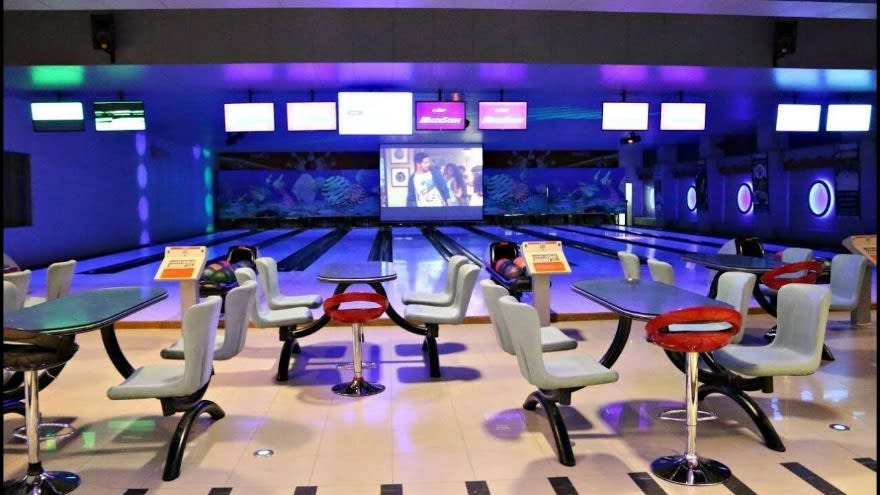 Uptown LA is the finest place to enjoy the birthday party and play bowling for a great occasion. The bowling place considers great family entertainment where food and fun bring together. The bowling place locates in DHA, Phase 2 and consists of 10 lanes of bowling, restaurant and party halls that hold the capacity of up to 1200 people. This makes a great birthday party where you can celebrate and enjoy bowling at the same time! The restaurant offers exciting birthday packages that you can host birthdays and other occasions involving games food.
The restaurant offers Pakistani, Continental, Chinese, Italian and fast food cuisines to choose a fun birthday party. They offer burgers, pizzas, sandwiches, fries and many more. Their prices have ranged from 100 to 900 PKR, which makes a reasonable budget to throw a fantastic birthday party. The management can do a customized decoration setup where you can add a nice setup or décor in the corner to make the birthday special.
There are many restaurants to celebrate birthday but Uptown LA is the best birthday party restaurants in Lahore. To plan a combination of games and food, Uptown LA will entertain and make the bowling party fun for a great birthday surprise!
9. Chhintalia Restaurant & Cafe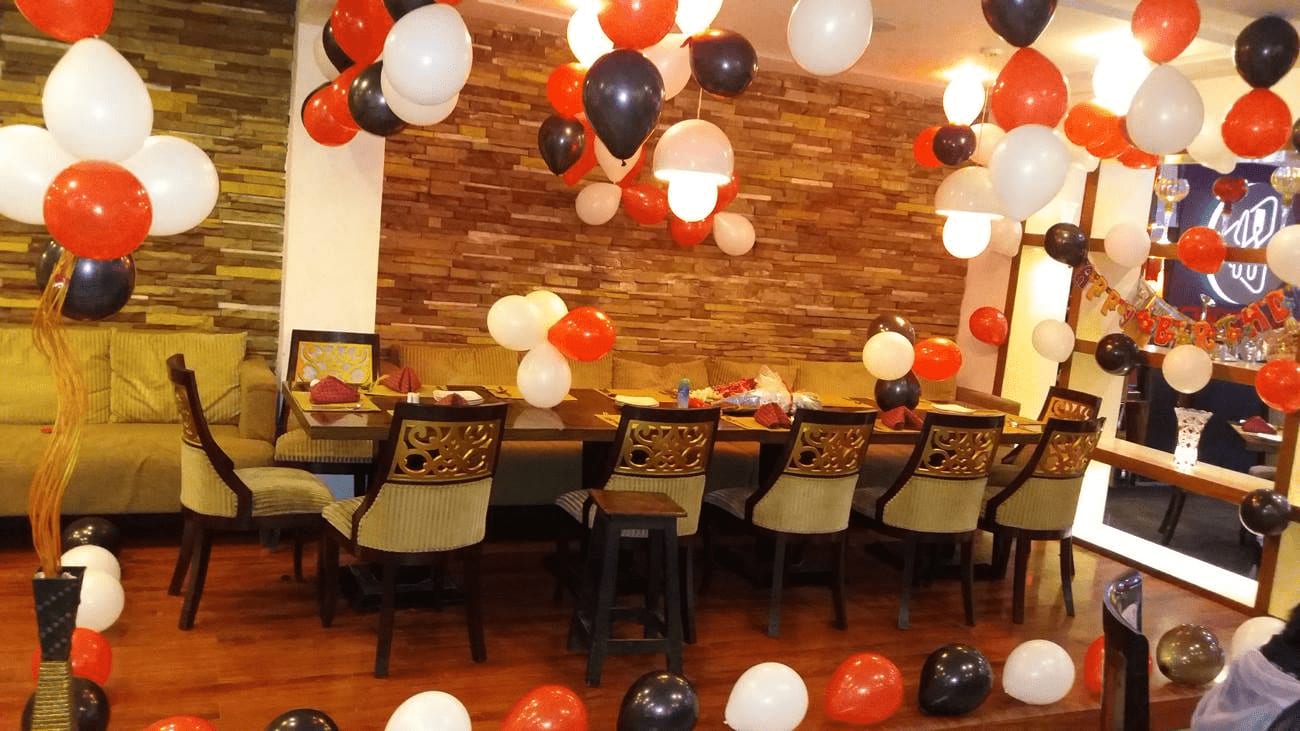 Chhintalia Restaurant and Café is a nice restaurant located near Doctor's Hospital in Johar Town. The food place marks the finest dining places to celebrate birthday in Lahore. They offer one of the best picture-perfect birthday decors where you can choose free birthday decors from time to time. Chhintalia offers more than 83 countless dishes that cover vast options of various cuisines. This includes appetizers, soups, salads, steaks, seafood, poultry, desserts, Chinese and many more.
With the wide variety of dishes makes, a great birthday party to choose various cuisines for a fun event. They provide a fun-filled ambience that provides online bookings and customized decorations for a desired themed party. They provide the best birthday decor café in Lahore and birthday packages in Lahore restaurants. To plan a birthday reservation with countless where you can present your birthday dream into reality, Chhinatalia serves you a great birthday bash!
10. Spice Bazaar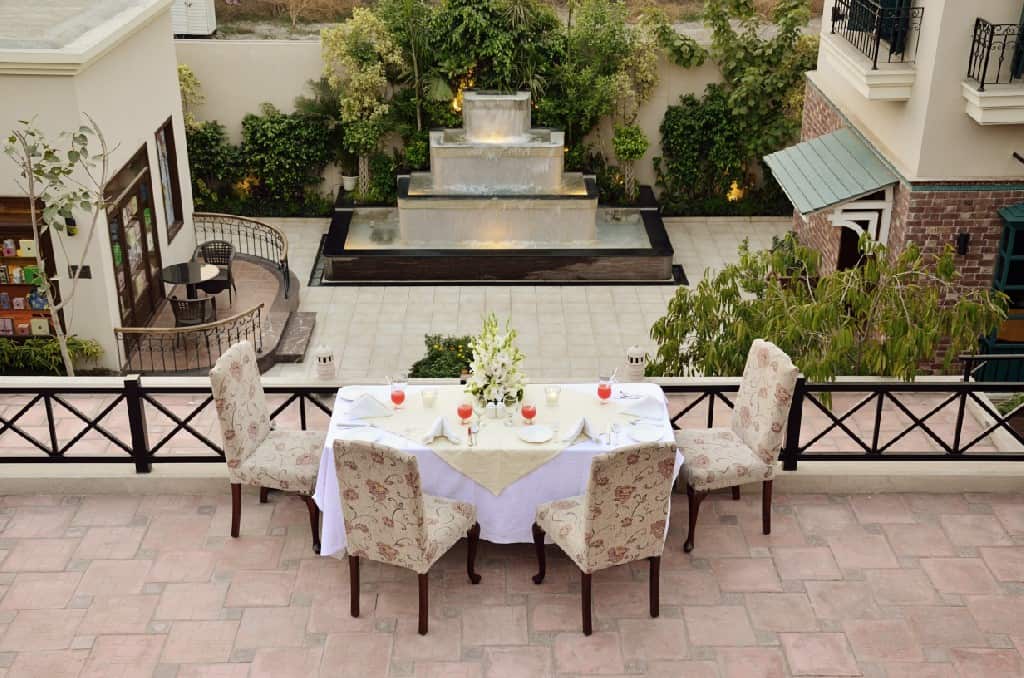 Spice Bazaar is one of the greatest places to celebrate special occasions in Lahore where you can enjoy the exclusive birthday arrangement for a happy memory. The restaurant is famous for Pakistani cuisines where you can host the birthday celebration serving with desi cuisines. Spice Bazaar locates in Gulberg and DHA Phase 6 where the restaurant offers hi-tea meals and a la carte dining to enjoy the greatest Pakistani cuisines in Lahore.
The restaurant hosts various special occasions that accommodate up to 70 people and offers the latest audio, visual and internet to enjoy the best birthday bash. The management handles each responsibility to ensure a smooth and flawless birthday celebration. They offer celebration décor packages where you can ask for special dining arrangements for the occasion.
Spice Bazaar offers various buffet options where you can select dishes of your choice for a fantastic birthday event. The restaurant has an indoor and outdoor arrangement where you can host a great and smooth birthday celebration. To host a birthday party for desi dishes, Spice Bazaar provides you with the best services!
Wrap Up
Lahore is popular for late-night parties and birthday celebrations where the city hosts different occasions all the time. From celebrating birthdays to wedding anniversaries, the city has different places to celebrate different events for a happy memory. Lahore is full of restaurants and eatery where the birthday places in Lahore allows you to find a great place to celebrate a spectacular birthday bash. Whether a small birthday hangout or a grand party, these restaurants will make a great birthday arrangement! Be sure you reserve on time and enjoy the birthday!