Lahore is one of the most popular cities in the world with its liveliness, colors, culture, and heritage. The city is also recognized for its malls and retail centers, as well as its rich culture and great food.
The Lahore malls offer a great combination of shopping, food, fun, and everything you want. There are many big malls in the city with all the renowned brands to cater to the citizens. Here is the list of the top 8 shopping malls in Lahore.
1. Emporium Mall
The Emporium mall in Lahore is not only a shopping mall but it is like a complex. The 11-story building also houses a 5-star hotel. Over 200 brands, an attractively constructed food court, and several restaurants can be found in the Emporium Mall.
This shopping mall features a neuplex cinema, banqueting facilities, and a children's play area.
The Emporium Mall is an enormous mall built on 114 canals.
Emporium Mall is certainly the best place to visit while you are in Lahore and you have time and money to spend.
2. Mall of Lahore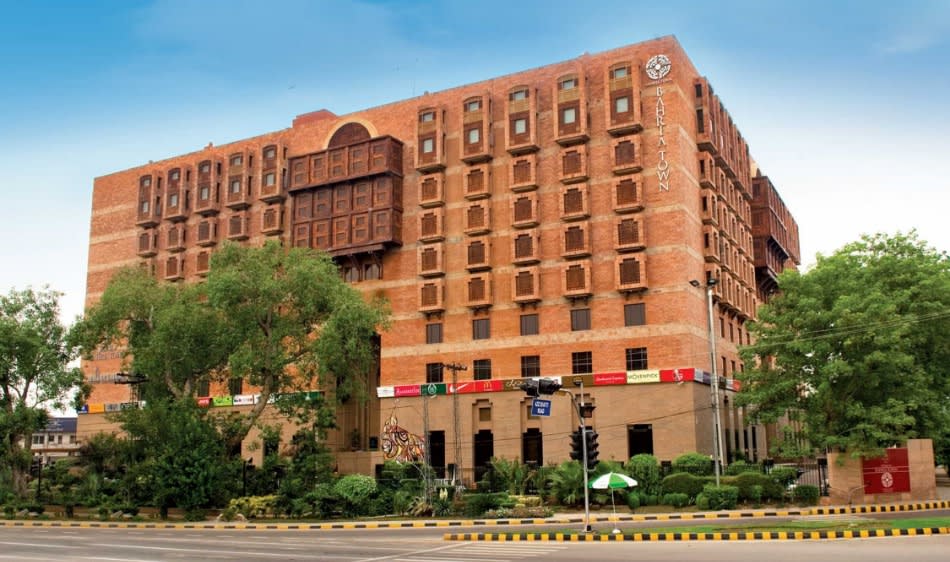 The Mall of Lahore is one of the most prominent malls in Lahore, situated on the famed Mall Road. This spacious and comfortable mall provides men, women, and children the finest clothing brands. The Mall of Lahore features a grocery shop that benefits those who want to buy their groceries.
The Mall of Lahore is one of the city's biggest multi-purpose malls. Many local and international brands are located in it. In Punjab, it is one of the major malls having everything one wants.
3. Fortress Square
It is located in Fortress Stadium, which is considered to be the safest place in Lahore. The mall is a great shopping venue for families as it has over 100 local and international brands in it.
The food court is also the main attraction as it gives a beautiful view of the city. One must visit this place while being in Lahore.
This mall is definitely the perfect place to have a good time for young persons. There is a gaming zone for children, a movie cinema, a rainbow garden, and a play area.
It offers also a comfortable car parking space. There is no mall better than Fortress Square if you're in Lahore seeking the most exciting excursion experience.
4. Gulberg Galleria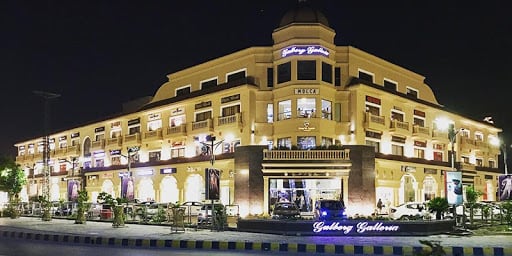 Gulberg Galleria, located in the center of the city on Gulberg Boulevard, has three floors and is full all day long. The greatest clothing brands and the most excellent footwear are available here. For every age group, this mall provides has something in it.
It is also famous for its coffee shops and grand food court. It features a large parking space that makes it easy for guests to park their cars. You must visit it if you want to get the greatest clothing and also feed your food cravings. It is one of the popular Lahore shopping malls.
5. Xinhua Mall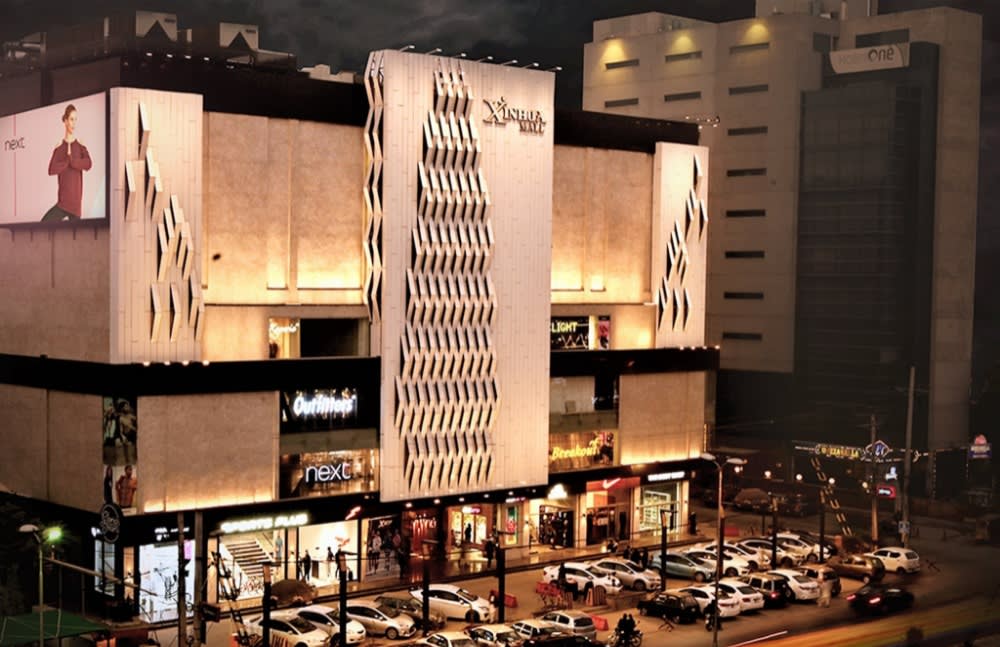 Xinhua Mall provides a combination of great food, branded shopping, and entertainment to its guests. Located along Mian Mehmood Ali Kasuri Road, this mall is all about value, convenience, and diversity. All these features make this mall the best place to go shopping in Lahore.
One of the main reasons why people visit the Xinhua Mall is its big food court. Lahore's Cine Star cinema is located in this mall as well.
Xinhua is one among the few great shopping malls in Lahore, along with entertainment and all the facilities of a shopping mall.
6. Packages Mall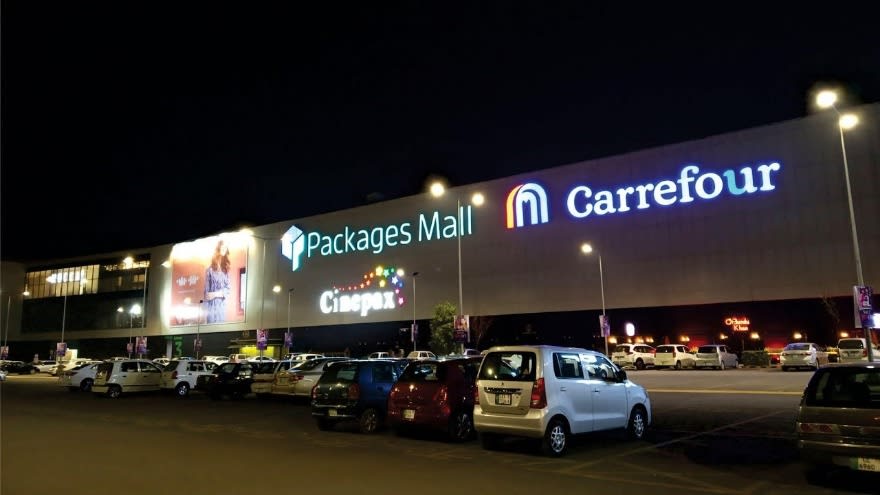 The mall is recognized for its state-of-the-art, internationally built construction. In 2017 the mall was opened in Lahore. Tons of people have been attracted to the mall right from its start.
The Mall has consisted of three floors with 200 brands, one of the best theatres, and a food court. There are also more than 2000 vehicle parking slots and more for motorcycles in the Mall.
7. Amanah Mall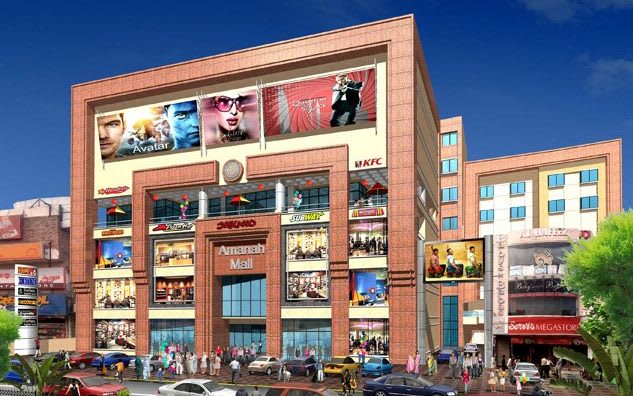 Another wonderful shopping venue in the beautiful Model Town neighborhood is the Amanah mall. if you're searching for a one-stop place that meets your demands for shopping, including apparel, accessories, food, and exercise facilities. it is one of the best shopping malls in Lahore.
The building occupies 6,576 sq. meters of space and consists of eight stories and four basements. There is a distinct activity in each section.
it has a big shopping area. food court, the magic planet amusement park, velocity health & fitness club, and Cinemax cinema.
It has Pakistan's biggest trampoline park and state-of-the-art indoor entertainment park and its first-ever VR Park too.
8. Mall 1
Mall 1 is an excellent shopping option. Several renowned local and international brands have been located there. The mall displays leading PFDC designers. There is also an outlet for Apple products.