Naran Kaghan is two beautiful valleys in Pakistan's Khyber Pakhtunkhwa region, about 285 kilometers from Islamabad. Naran Kaghan is located between Abbottabad and Mansehra, two significant cities of KPK.
In the summer, people from all across the country visit Naran Kaghan. The Naran Kaghan trip is tempting because of its lush green valleys, majestic mountains, and picturesque location
Naran Kaghan valleys are magnificent to spend some quality vacation time. Here are some of the most popular sites to see during a Naran Kaghan trip.
Shogran
Siri Paye
Lalazar
Saif ul Malook Lake
Lulusar Lake
Dudipatsar Lake
Babusar Top
Ansoo Lake
Pyala Lake
Shogran – Best Place for Naran Kaghan Tour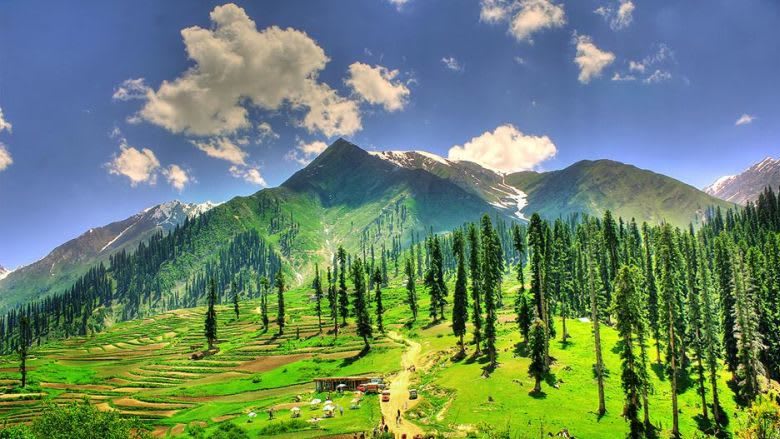 This hill station is located on the lush green plateau. The distance between Naran and Shogran valley is around 65 kilometers. Due to its location, it is considered a gateway to the Naran Kaghan tour.
Siri Paye – Attractive Landscape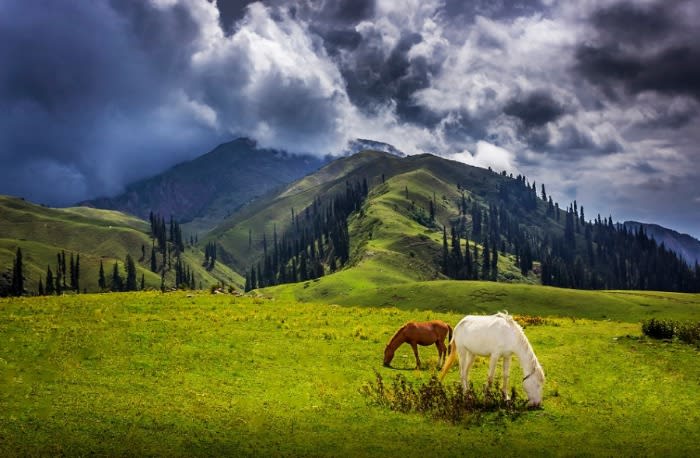 It is the second spot to visit after Shogran while touring Naran Kaghan. The landscape is similar to Shogran but you can see many beautiful wildflowers here.
The track to Siri Paye is not an easy one as only a four-wheel (Mostly jeep) track is available here. Tourists can also go for the horse ride option to reach Siri Paye.
Lalazar – Thick Forest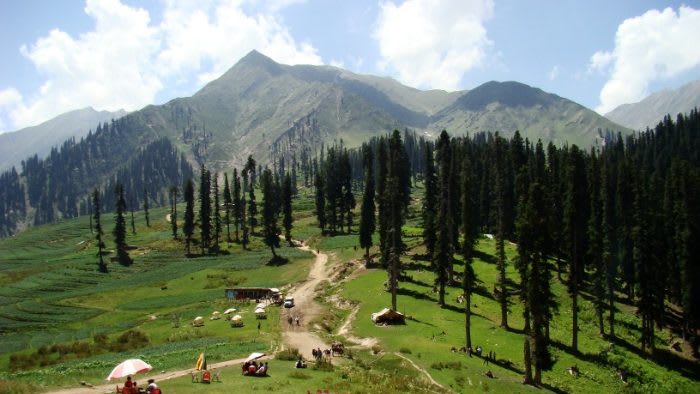 Lalazar is 21 kilometer away from Naran valley. This is one of the most popular spots amongst tourists. The route to Lalazar is covered with thick forest.
The greenery and mountains give a beautiful view. This place can be reached through a jeep drive.
Saif ul Malook – Paradise for Love Birds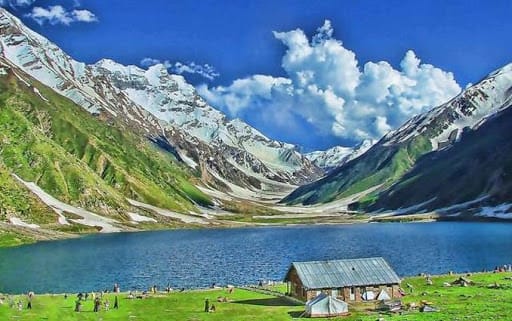 Missing Saif ul Malook from the Naran Kaghan tour list is missing all the beauty of the visit. This is the biggest attraction of tourists visiting northern areas of Pakistan.
The lake is near the Nanga Parbat (highest peak) of Naran Kaghan. This Alpine lake is surrounded by snow-covered white mountains.
Many local storytellers keep on telling different stories of princes and fairy princesses, which also brings much attraction to this beautiful lake.
Lulusar Lake – Kunhar River Reflection
Lulusar is the main source of providing water to the Kunhar River. The lake is 11,200 feet above sea level. It takes an hour's drive from Babusar Top to reach Lulusar Lake. One must visit this beautiful lake while visiting Naran Kaghan.
Dudipatsar Lake – White Mountain Lakes
The breathtakingly beautiful lake must be on the tour list. It is 12,500 feet above sea level. Dudipatsar lake (white mountain lake) is named because it is covered amongst white snowy mountains. After 18 Kilometer hike from Besai, one can reach Dudipatsar lake.
Ansoo Lake – Teardrop Lake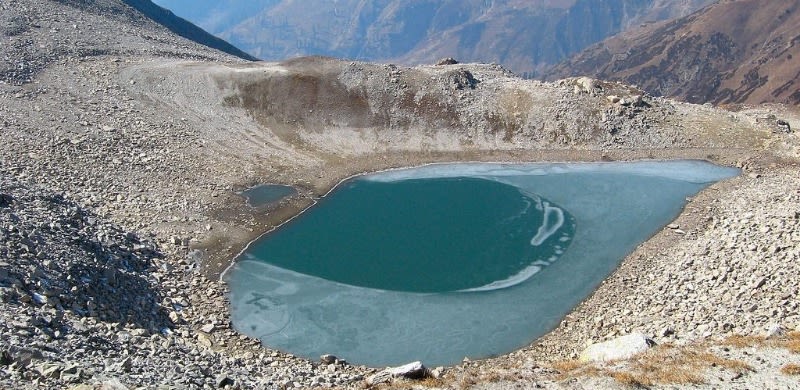 The popular Ansoo lake is named because it looks like a teardrop. The lake is some 4250 meters above sea level. The lake can be reached in 3 hours from Saif ul Malook lake.
Payala Lake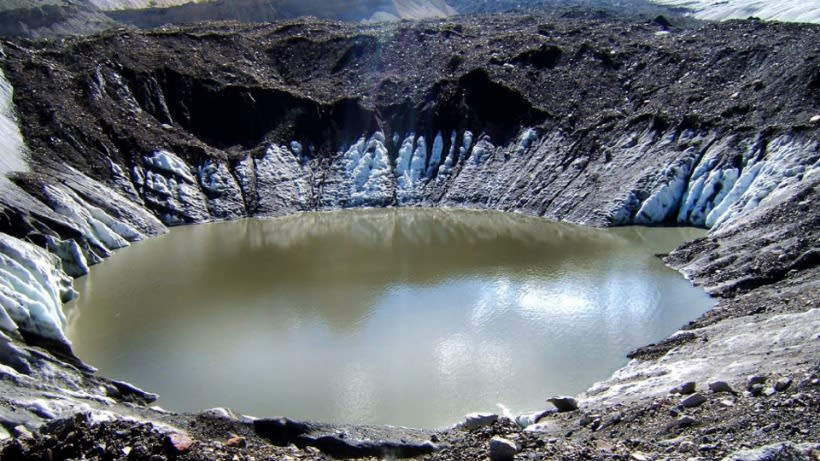 This is a new lake that is exactly like a round bowl hence named Pyala Lake. This lake is located in Jharkhand. The lake leads towards Lulusar to Babusar Top.
Babusar Top – Heaven on Earth
With an elevation of 4,173meters above sea level, this catches the entire tourist attraction. Babusar Top also connects Naran Valley with the Karakoram Highway that eventually makes the Gilgit Baltistan accessible from here. This is the last spot for tourists visiting the Naran Kaghan Valleys.
Naran Kaghan's most prominent tourist site is Babusar. there are green and white mountains as well as plains and beautiful water streams around it. As part of the Naran Kaghan trip, Babusar Top is a must-see destination.
Many tour operators are offering Naran Kaghan Tour packages. Following is the list of Naran Kaghan tour guides and tour operators along with their package and contact details:
Blizin
Blizin offers two packages including "Naran, Kaghan and Babusar Top" and "5 days Naran and Fairy Meadows". They are offering tours from Lahore and Islamabad to Naran Kaghan.
Both cities cost the same for each package. The Naran, Kaghan, and Babusar Top Package cost Rs.23, 000. The 5 days Naran and Fairy Meadows package cost Rs.17, 500.
The contact details are as follows:
Address: Office# 8, 3rd Floor, Madina Tower, 224 Ferozepur Road, Lahore, Pakistan.
Phone:+92(42)35472969
iMusafir.pk
They are offering many packages for Naran Kaghan including "Standard honeymoon in Naran Kaghan 3D/2N costing Rs.40, 000. Standard honeymoon in Shogran Naran Kaghan 5D/4N costing Rs.60, 000 and 3 Day family tour package to Naran Kaghan and Shogran is costing Rs.55, 000.
They also offer group tours including a 3 Day group tour to Naran Kaghan and Shogran costing Rs.3500, a 3-day group tour to Naran Kaghan, Babusar Top costing Rs.3500, and a 3-day group tour to Naran Kaghan, Lalazar costing Rs.3500. they also offer other family and individual Naran Kaghan tour packages.
The contact information is as follows:
Phone: +92 3455889948
Address: Office #14, 3rd Floor, Panorama Plaza, G11 Markaz, Islamabad
See Pakistan Tours
SEE Pakistan Tours is offering many packages to Naran Kaghan for couples, groups, and families. They are offering 2 to 8 nights packages for Naran Kaghan. The costs of their tours start from Rs.35000 to Rs.130, 000.
Their contact information is as follows:
Phone: +92 310 5436 581
Address: Office 10 C, C Block, Satellite Town Rawalpindi
Pakistan Travel Diaries
Pakistan travel diaries are offering many packages for Naran Kaghan Tour including 3 to 6 days tour. The cost of packages ranges from 14,000 to 12, 5000. They offer group tours only.
Their contact information is as follows:
Address: Allied Bank Building, Canal View Society
Lahore, Pakistan 54000
Phone: 92-332-613-7717
Pak Travel Guide
Pak Travel Guide offers tours from Lahore, Karachi, and Islamabad to Naran Kaghan Valleys. They are offering a Naran Kaghan tour from Karachi for Rs.45000 their road tour from Islamabad costs Rs.38, 000. They arrange 3 to 6days tours.
Their contact information is as follows:
Address: Zia ur Rehman Plaza Gojra Bypass، Muzaffarabad, Azad Jammu and Kashmir 13100
Phone: 03005772942
Email: [email protected]
Pakistan Tour and Travel
Pakistan Tour and Travel arranges 3 to 10 days tour packages for Naran Kaghan Valleys. their packages are for families and groups.
The contact information of Pakistan Tour and Travel is as follows:
https://pakistantourntravel.com
Address: House 10C, Block, C, Satellite Town, Rawalpindi
Cell : 0092 335 5577 443
Phone :0092 051 8432 954
Email: [email protected]
NaranKaghanTours.com
They are offering 2 to 5 days tours to Naran Kaghan ranging from Rs.7500 to 19,500.
Their contact information is as follows:
Phone: +92 331 0331 304
Address: Blue Area Enclave, Islamabad.
Email: [email protected]