A place or area reserved for shooting range is the area where a specialized facility is provided for shooting under supervision. The facility is tailored for firearms, training, shooting practices, or competitions.
This is a facility, site, or field which is particularly built for weapon use. Some shooting range is managed by military or legal authorities, while the majority of the ranges are privately owned and supported mostly for recreational shooters by citizens and sports groups. 
It is the responsibility of supervisory staff to ensure that all arms security rules and related government laws are complied with at all times.
Shooting ranges may be indoors or outdoors. They may be limited or maybe specialized in particular disciplines as trapped/skeets, air gun/rifle for Olympic competitions. The high-power calibers, completely automatic weapons, or rifles are restricted by most indoor ranges.
Lahore Garrison Shooting Gallery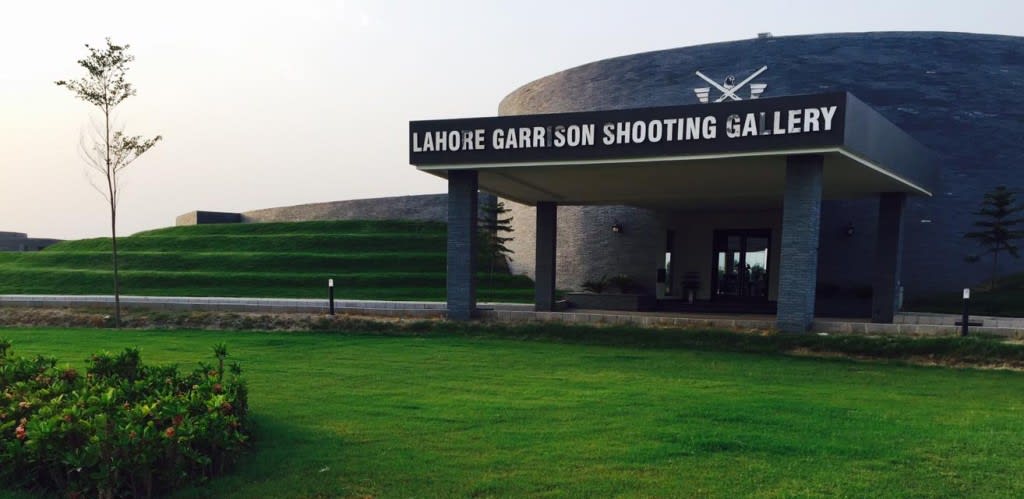 It is the most popular shooting range in Lahore. Ex. COSH General Raheel Sharif inaugurated this International standard shooting club in June 2015. This is the biggest milestone in the field of arms for Pakistan to have such a standard shooting range available for people.
It is designed to stimulate and recognize young talent in Pakistan and to offer a platform for shooters to engage in events both at the national and international levels.
The facilities extend over 20 acres of land and are fitted to hold national and international shooting contests with contemporary ranges and gadgets.
The center would seek to offer qualified shooting teachers and coaches and encourage this sport in the Army and for the general community. It will also function as an exclusive club with selected members guaranteeing a very high-level family facility.
Lances and Guns Club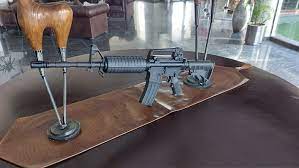 Lances and Guns Club was opened under the supervision of Pakistan Rangers (Punjab). In addition to the shooting range, the club supports other facilities like horse riding, a swimming pool, and jogging tracks. The club provides facilities for both the military and civil personnel.
Pakistan Rangers (Punjab) is leading the efforts to develop equestrian activities in the country in partnership with the Equestrian Federation of Pakistan.
Some other shooting ranges in Lahore include:
Pistol Range
Al-Mirsab Pistol Range
Sniper Range
Lahore Gun Club – Air Rifle & Archery Shooting Range
The top shooting ranges with international level shooting standards are a blessing for the people of Lahore and from all over the country.
The facilities ensure safe and supervised use of weapons and encourage youth for this sport. The membership of these clubs is depending on the facilities one chooses.
All the clubs are open for military personnel and local citizens as well so anyone can get a membership and enjoy a high-quality shooting sports facility.