Lahore does not only offers various Punjabi cuisines but also has Chinese dishes in which you will enjoy the tastes and the savory of different Chinese dishes. After the desi food comes to the Chinese cuisines where the city offers numerous Chinese restaurants in Lahore perfect for Chinese food lovers.
There are many Chinese restaurants across the country as well but Lahore is best for offering countless Chinese food places in Punjab.
Since Lahore has known for offering various food places across the globe, residents and travels have bombarded with various eateries each representing different cuisines of their identity. To beat your hunger and away from desi food, I have selected the most popular Chinese restaurants in Lahore to try out various Chinese dishes in the city of Punjab.
Below is the list of 14 Chinese restaurants in Lahore:
1. X2
X2 is the most popular Chinese restaurant Lahore where the food place has been around shortly after YUM Chinese and Thai. The modern Chinese restaurant X2 brought contemporary food to the city.
X2 is a Pan-Asian restaurant located near Hussain Chowk in Gulberg 3 where the restaurant has a multi-story structure and has a well-lit ambience for a great dining atmosphere.
The restaurant is popular for its Wasabi Prawn, Beef Chili Dry, egg fried rice, Mongolian Beef Steak, Kung Pao Chicken, Chicken in Oyster Sauce, Thai Basil Chicken, and Thai Fish Chili Dry and the Ebi Mayo dip. Ebi mayo is a Japanese appetizer dip that serves tiger prawns to add a sweet and salty taste.
The batter-fried tiger prawns and dip make the best combo and the sweet and salty tastes compliment the dish.
The mint margarita is also very popular when it comes to X2 drinks. If you are a fan of Beef dishes and the mixture of sweet and salt cuisines, you will enjoy dining at X2 and the great ambience in the atmosphere! Be sure not to miss the margarita drink!
2. Bamboo Union
Bamboo Union is a trendy, contemporary eating spot for Chinese cuisine located just beside The Wok in Mall 1. The restaurant does not provide the conventional Pan-Asian atmosphere but leaves a modern contemporary design with a sleek interior to give you a pleasant dining atmosphere.
Their decors in particular are the cozy chairs and the wrought-iron lights, which makes the best Chinese restaurant in Lahore. Like many other Chinese restaurants in Lahore, the food place uses dim light for an enjoyable dining experience.
The restaurant has best known for Lettuce Wraps with Wok-Fried Chicken and Crunchy Honey Beef, which these two dishes are a must-try when you enter, this food place. Bamboo Union also offers a variety of noodles and seafood, which you can try if you love seafood dishes.
They have a kids menu to make your children enjoy their meals without being fussy! To beat your hunger for Chinese dishes, you cannot miss this delicious and recognized Chinese food place in the city! Be sure you try out the mentioned dishes!
3. Yum Thai and Chinese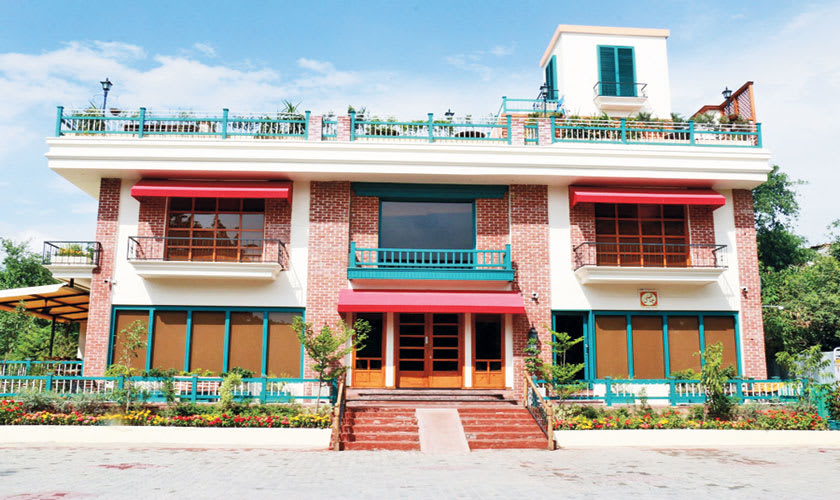 YUM Chinese & Thai is the oldest Chinese restaurant in Lahore, which established its cuisines in 2010. The restaurant locates in DHA Phase 3 and Gulberg 2 and considers the most accessible food place in Lahore due to the delicious food and vibrant lighting in the atmosphere.
YUM gained recognition in Lahore by modernizing Chinese and Thai food in Pakistan and offering an array of Chinese and Thai cuisines.
YUM's menu serves a range of Chinese and Thai food items. Their popular dishes include duck, seafood, rice, beef, chicken dishes, soups, starters, spring rolls and noodles. Singapore rice noodles, Thai Green Curry and Chef's Special Sesame Chicken are the most popular ones.
To enjoy a dinner or lunch hangout for Chinese and Thai foods, you can find nothing greater than YUM Chinese & Thai! Do try the array of Chinese and Thai dishes!
4. The Rice Bowl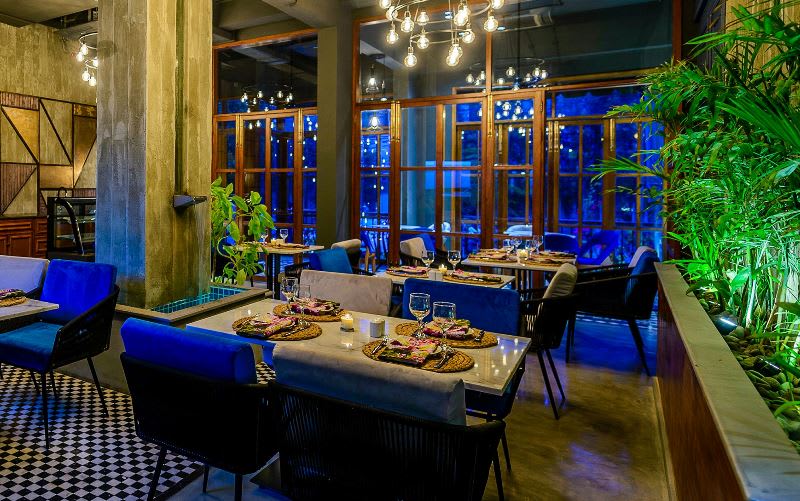 The Rice Bowl is the first Chinese restaurant in Lahore to introduce the concept of serving Chinese food in bowls. The Rice Bowl locates in Johar Town, Packages Mall and Gulberg 3 and has a speedy delivery system to receive the hot meal on time.
This speedy delivery service and offering a wide variety of food makes popular and recognized Chinese restaurants in Lahore. Once you enter this food place, you will enjoy the affordability and the taste of each flavor of various dishes!
The menu often offers a blend of the classic combination of sides and main dishes. The crispy chicken, sweet and sour chili sauce, or Crispy sweet and sour sauce prawns paired with Vegetable Chow mein are one combo that one should try.
They also offer to Create Your Own Bowl where you can choose any main course and side dishes to add to your meal! To plan a family dinner or friends hangout, you will enjoy eating at The Rice Bowl! Do check out their menu when you visit this place!
5. The Wok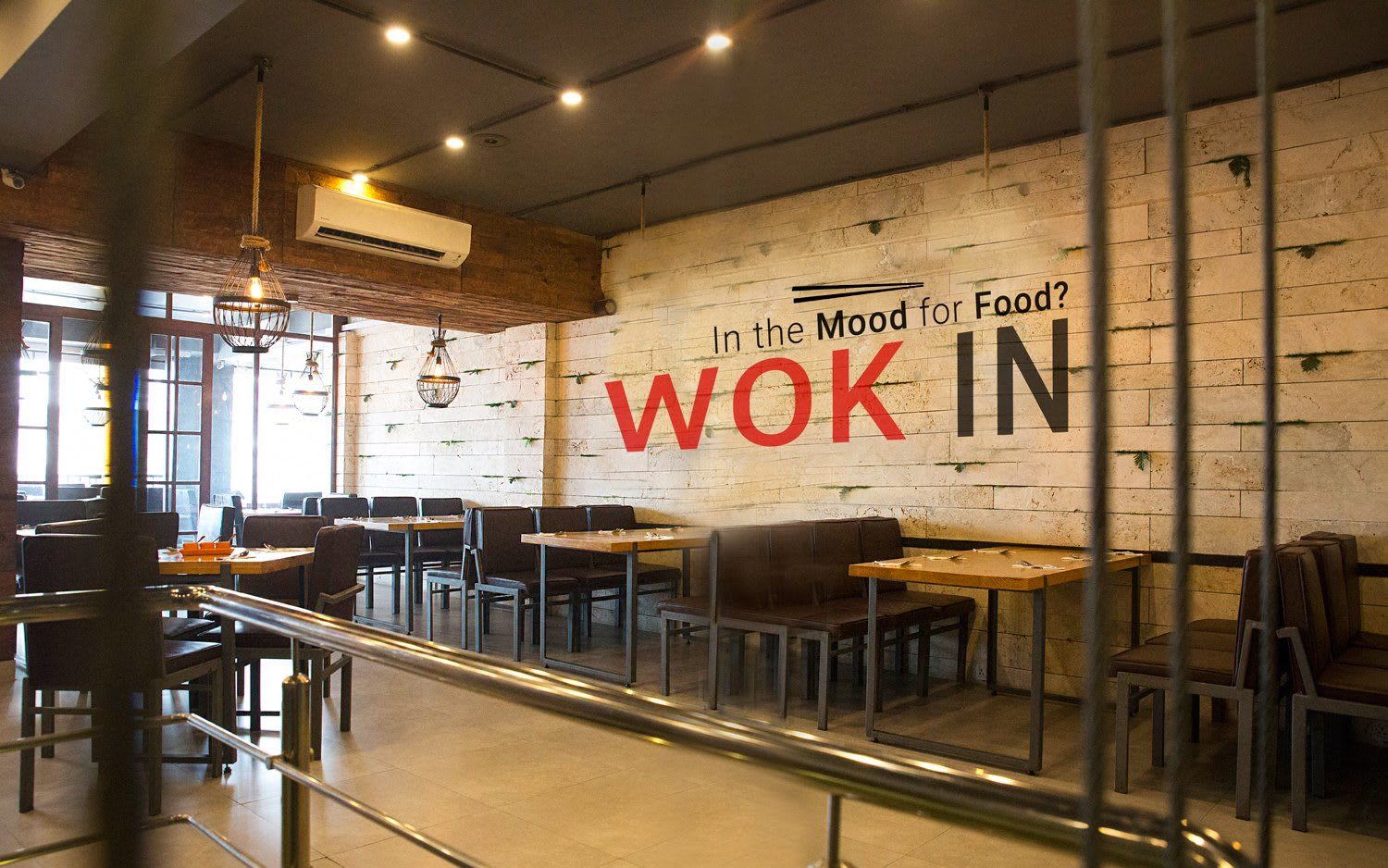 The Wok is similar to The Rice Bowl and was certainly one of Lahore's favourite Chinese restaurants. The flavour and menu are much the same and their quality is constant to The Rice Bowl.
The restaurant locates in DHA, Phase 4 and Gulberg 3 and marks the popular food chain to try out various Chinese cuisines.
Weekdays are generally quiet and always have their outdoor seats to enjoy dinner when the weather is pleasant. The Wok has recognized dishes that are Black Pepper Chicken, Kung Pao Chicken, The Wok Special crispy beef, Chicken with Cashew Nuts and Prawns with Oyster Sauce.
Like The Rice Bowl, they also offer to Select Your Own Meals where you can choose your desired meal from different deals on their menu. Weekends are very crowded and due to the COVID situation, it is best to dine in on weekdays. For a quiet and peaceful dining hangout, do eat at The Wok!
6. Mei Kong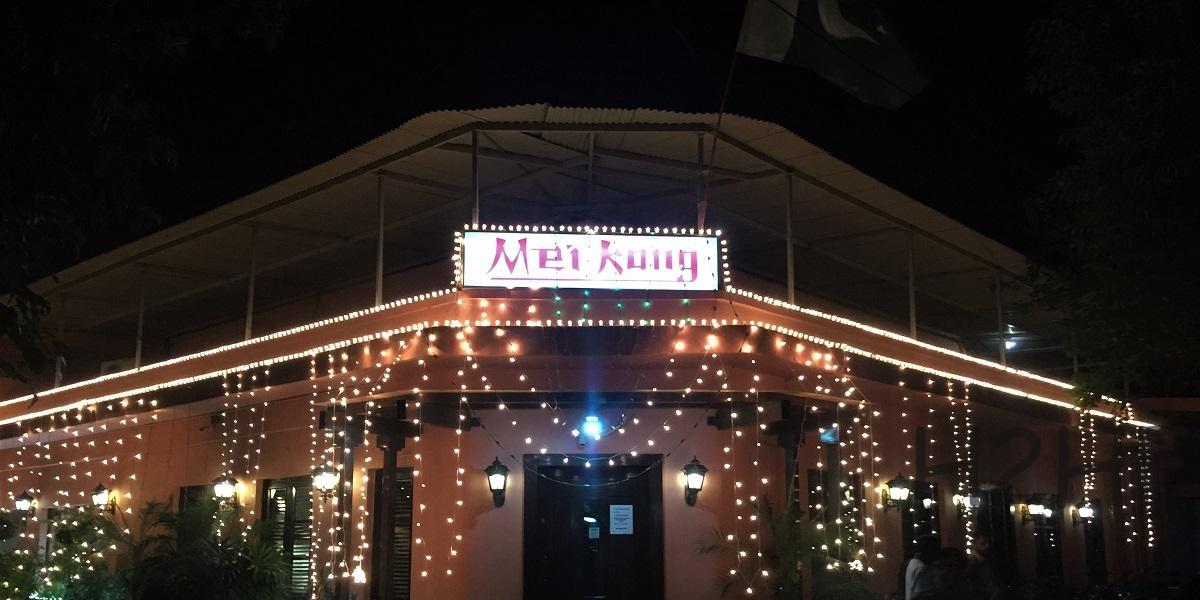 Mei Kong is an ideal spot to celebrate all your events, as they provide a separate party space that is open for reservations. To plan for a party or any event, Mei Kong provides the services you need!
The Chinese restaurant locates in Abul Hassan Isfahani Road in Faisal Town where the restaurant offers various seafood items and different chicken specialties. Such specialties include Oyster Chicken, Chicken and Almonds, Chicken drumsticks, Chicken fried rice, chicken chow mein and Thai food. These dishes are a must-try if you are a chicken lover!
Their seafood is famous for lobster and prawns, which has loved by many seafood lovers in Lahore. With sophisticated and modern decor along with wonderful Chinese food, Mei Kong offers buffet and à la carte options that are available for diners.
They have outdoor dining where you can sit back and enjoy the food in pleasant weather. To go for a perfect combo, you must try Oyster chicken with Mei Kong special chow mein!
7. Dynasty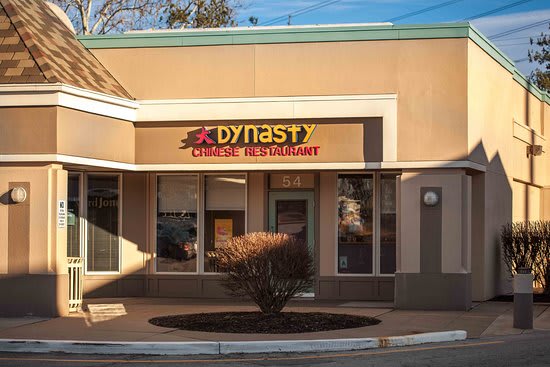 Talking about the classic decoration of the traditional Chinese restaurant, Dynasty is the place where it has been loved by many people in Lahore. The restaurant locates inside Avari Hotel Lahore in Mall Road and is famous for top-notch food and fast delivery services.
The cuisine is always high quality and is one of the most popular Chinese restaurants in Lahore where you can enjoy different Chinese dishes. The service at Dynasty is typically flawless with some of the greatest chefs that make the best Chinese food in Pakistan.
The famous chef is Erbing Yang who makes flavorful food that offers Szechuan and Cantonese cuisines to diners. This flavorful touch of the dishes makes one of the most famous Chinese cuisines in Lahore where you can try these and melt in your tastes buds.
Their best-selling appetizers are the Seaweed and Prawn Wonton Soup and the hot and sour soup, followed by Steamed Chicken or Prawn Dumplings are amongst the most loved food by Dynasty. The Steamed Red Snapper, Lobster or Crab in Garlic Sauce, the Roasted Duck are some of the most famous dishes.
A Chinese Banana Toffee, Vanilla Ice Cream with Lychee, or fresh Fruit Salad is a good way to end the dinner with these mentioned desserts. These dishes will leave you with overwhelming tastes with sufficient quantity to keep your stomach full during the day. To beat your hunger and add a complete meal, Dynasty is the one!
8. Tapei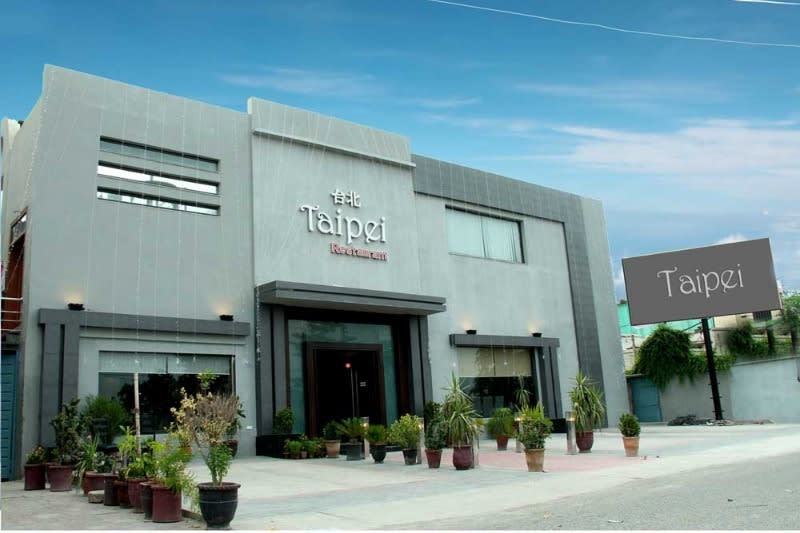 Taipei is the best Chinese restaurant in Lahore that also serves Pakistani and Italian cuisine. The restaurant locates in Gulberg 3 and offers various cuisines to beat your hunger and enjoy the satisfaction of the taste!
The food chain has a family-friendly environment where Taipei has served its dedicated consumers for many years, which makes a famous Chinese food place to try in Lahore.
The restaurant offers buffet systems for lunch, hi-tea and dinner and provides a la carte menu to make your meals enjoyable! Their specialty is the Hot and Sour Soup, while Chicken Chow mein and Fried Rice are something to try in this place.
They have reasonable prices, which makes decent food places to try out Pakistani and Italian cuisines. To try the best Chicken Chow mein and Fried Rice in town, you will enjoy the deliciousness of these two famous dishes in Taipei!
9. Tai Pan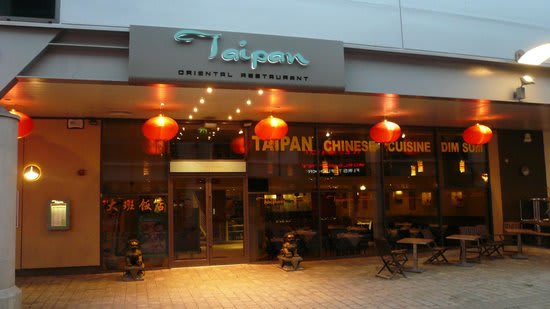 Tai Pan considers the finest Chinese restaurant Lahore where the food place has recognized for its red and black crockery and peaceful ambience. The food place has been through an enormous renovation and upgraded its standards that have made the most famous food place in town.
This great change in the restaurant has been likened to many diners where the food chain offers wide options of main course and appetizers.
Tai-Pan situates inside Pearl Continental Hotel in Mall Road and adds a pleasant dining environment to enjoy various Chinese cuisines. Although the restaurant is a little expensive, you will enjoy the pleasant dining environment and the delicious meals in Lahore.
Their popular dishes are Prawn tempura, steamed chicken dumplings, Szechuan chicken, crispy roast chicken and dry beef chili, which you must give, a try! Tai Pan also offers a range of soups, which their famous soup is, the lemon chili soup, and offers various desserts to add a complete meal.
To head over to a five-star hotel Chinese restaurant, Tai Pan will satisfy your hunger and will provide you with a complete three-meal course! Be sure not to try out their soups!
10. Mandarin Kitchen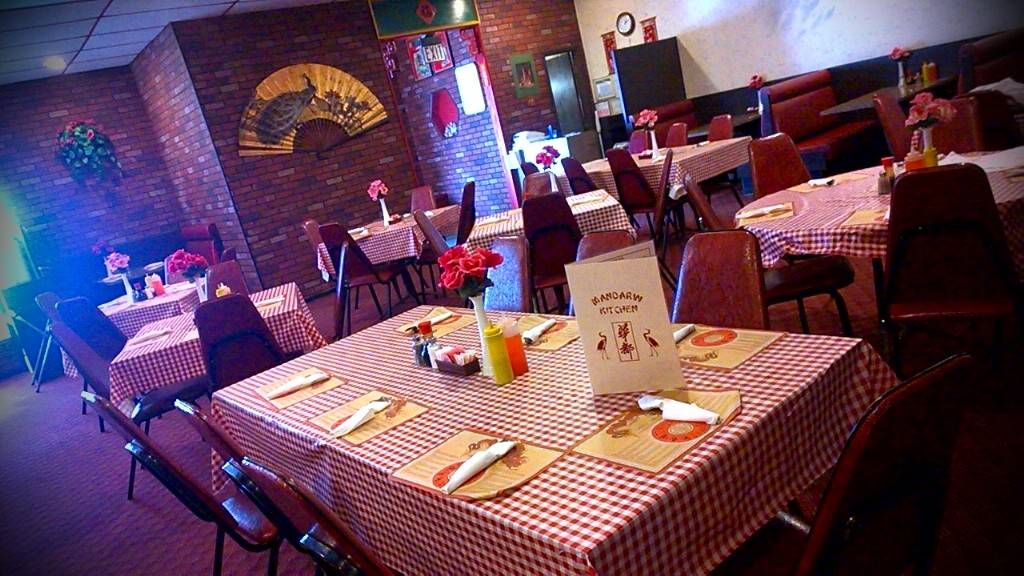 Mandarin Kitchen serves a range of Chinese, Thai, Korean and pan-Asian cuisines. The food place combines with the elegance and flow, which has recently opened in Lahore.
Mandarin Kitchen locates in DHA, Phase 3 and considers a popular food place in the city. This place will not only give you the touch of Chinese cuisines but will allow you to enjoy a wide taste of Korean and Thai dishes!
The restaurant offers a unique experience to the guests with a Live Kitchen. This has divided by a glass wall so that if you choose to sit on the ground floor you can see the food being prepared before your eyes.
This will leave you in awe and wonders to watch the group of chefs preparing the food and jumping into the heated fire that makes the kitchen turn orange. You get the picture!
The restaurant offers Mongolian Beef, Dragon Noodles, Kung Pao Chicken and fried Calamari are very popular dishes you can order as a family serving.
They also have various seafood dishes to choose from and have different appetizers, soups and salads to add a fulfilling taste for a great meal. To plan for a family eat-out, you should not miss Mandarin Kitchen!
11. NOVU Pan Asian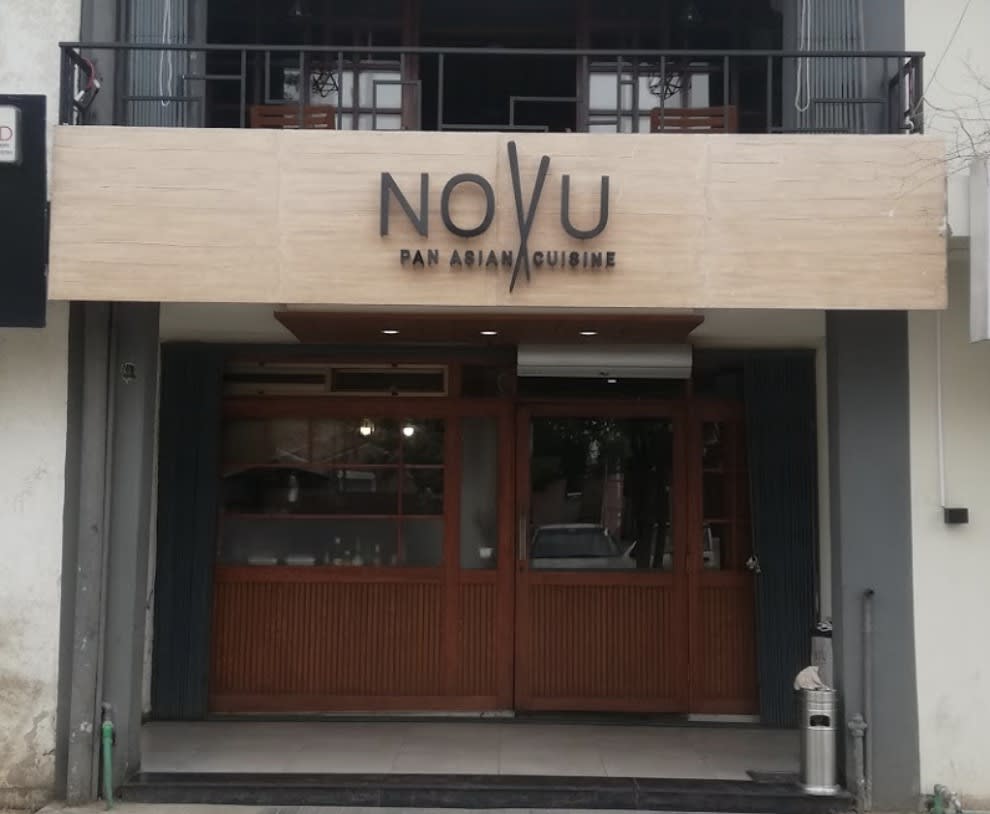 NOVU Pan Asian is highly informal, modern Chinese eating, much like the Bamboo Union. NOVU Pan Asian locates in Gulberg 3 and offers light to medium Chinese foods that will keep your hunger away!
Like the Bamboo Union, the food chain has a contemporary interior with intimated décor to add a pleasant atmosphere. The food chain has an outdoor space where you can enjoy the fresh air or chill with your friends.
The restaurant is famous for its wide array of soups and spring rolls, which stands out from other Chinese restaurants in Lahore. They have some amazing meals like the Crispy Honey beef, Chef's Chicken Special which is flaming hot and Juha Fish in the menu which you should try these mentioned dishes to beat your hunger!
The prices of the food are reasonable, in which you will enjoy the light to medium-sized dishes available for your hunger. To find a Chinese restaurant near me, NOVU Pan Asian will satisfy your hunger!
12. Lius Kim Mun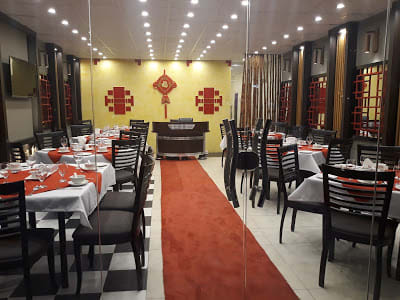 The people who owned Hsin Kaung once ran Lius Kim Mun. Lius Kim Mun was one of Lahore's oldest Chinese restaurants where serving Chinese dishes was more of a demand and grew rapidly in the city.
Lius Kim Mun has likened by many diners in Lahore where you can enjoy a sufficient food quantity to beat your hunger!
Lius Kim Mum locates in Johar Town and Gulberg 2 where the restaurant provides a true Chinese cuisine where you can dine in at Johar Town and takeaway in Gulberg 2. To go for decent seating space, you should go to the Johar Town outlet.
The Lius Kim Mun is famous for batter-fried butterfly prawns, chicken with mushrooms and vegetables and Special Prawn Chow mein. To plan for a decent Chinese cuisine, be sure you try Lius Kim Mun!
13. House of Chinese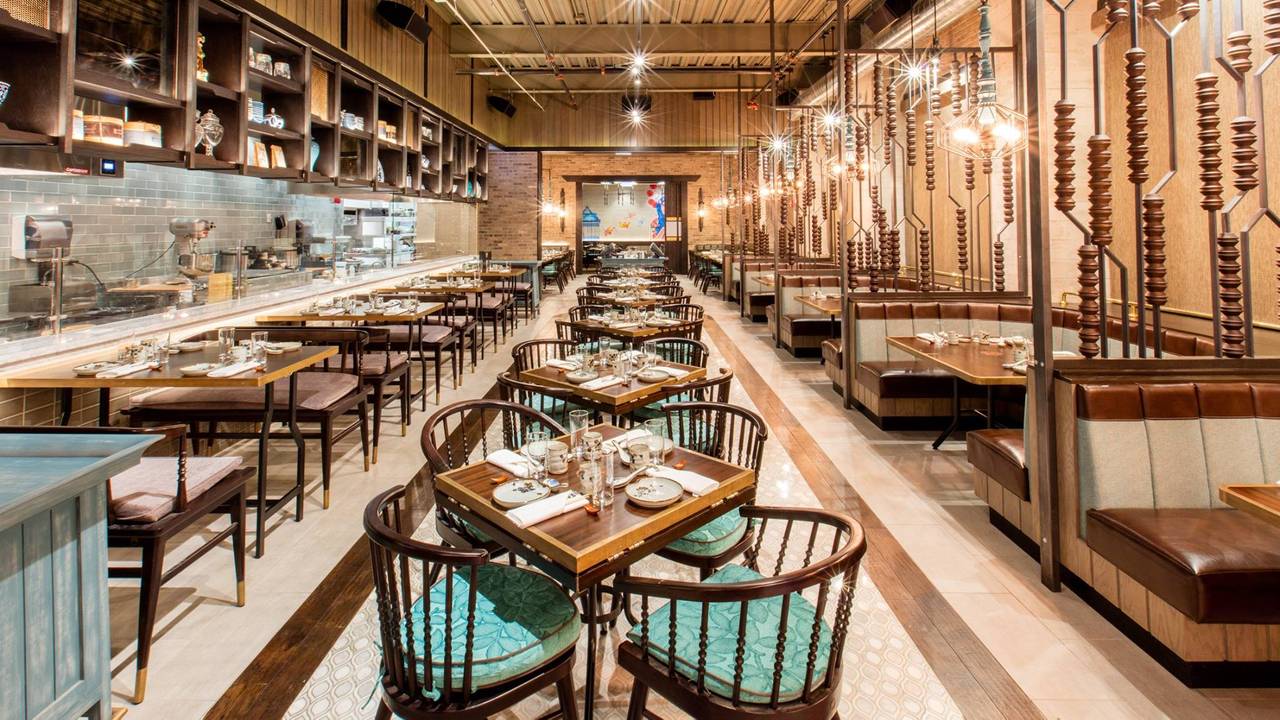 House of Chinese has opened its doors recently and became a must-go place for Chinese food lovers. The restaurant locates in Gulberg 3 and has great services to try yourself once you enter this food place.
House of Chinese has warm wooden walls with modern décor that has recently opened to present the elegance of an authentic Chinese restaurant. With courteous staff and attentive service offers delicious and famous dishes to try.
Once you enter this restaurant, you will enjoy a wide range of family dishes and appetizers to fill in your stomach for a great family outing!
This restaurant is making a buzz for its ambience and food where all concerns and queries have handled by the staff and servers. Their menu is popular for Chicken Tempura and Beef Chili Dry which you must try these two dishes.
The Beef Chili Dry is not that spicy at all and you can try their Special Soup along with Egg Fried Rice on one side to add a complete meal! To try out a Chinese retardant with quick service and tasty food, head over to House of Chinese!
14. Xiwang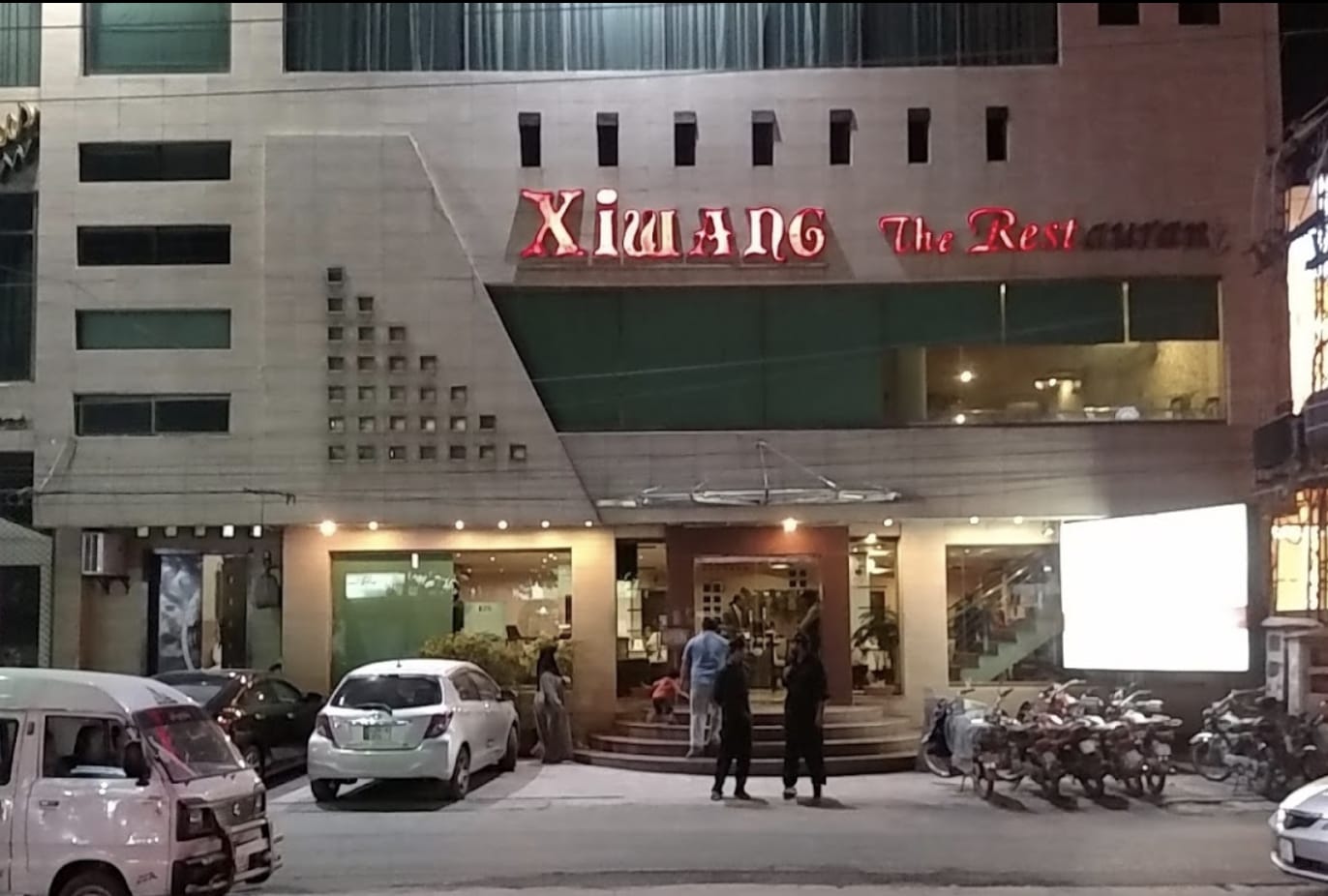 Xiwang is a popular Chinese food place in Lahore where the restaurant serves various Chinese cuisines to try out different dishes! The food place considers the best Chinese restaurant in Lahore where the restaurant offers Chinese, Pakistani, BBQ and continental food to try out a wide range of different cuisines.
Xiwang locates in Iqbal Town and MM Alam Road in Gulberg 3 where the restaurant offers delicious food and a warm ambience for a pleasant dining atmosphere.
Xiwang offers a range of dishes in which their menu is famous for Sweet and Sour Prawns, Chicken Thai Soup, Sesame Honey Chicken, Garlic Chicken, Chicken Chili Dry, American Chopsuey and other Chinese specialities to beat your cravings.
To try out various Chinese cuisines, be sure you go to Xiwang to try out different soups and main courses! Xiwang has Thai specialties where you can try out different Thai dishes to enjoy a great meal!
Wrap Up
Chinese cuisines are popular around Pakistan and offer Chinese dishes to enjoy different tastes and flavours. The city has known for desi and Chinese foods in which there are endless Chinese restaurants in Lahore where you can try out different Chinese dishes for a complete meal. Be it Chicken Chowmein or Chicken Fried Rice, the choices of Chinese food places are never-ending! To try out different Chinese cuisines in Lahore, be sure not to miss one of these Chinese restaurants!