There are many recreational and entertainment places to visit in Karachi. There is all type of fun places in Karachi for every age group.
List of Entertainment Places to Visit in Karachi
1. Atlantis Indoor Theme Park
Atlantis is such a fantastic destination to visit & enjoy free time. The place is located on the fifth floor of Ocean Mall. Ticket services were such amazing, one can buy a card & enjoy different games. . It's a lovely location for children not too large, but it's wonderful for children to enjoy rides, bumper cars the 5d cinema is much better than others in the city.
2. Bahria Adventure Land Theme Park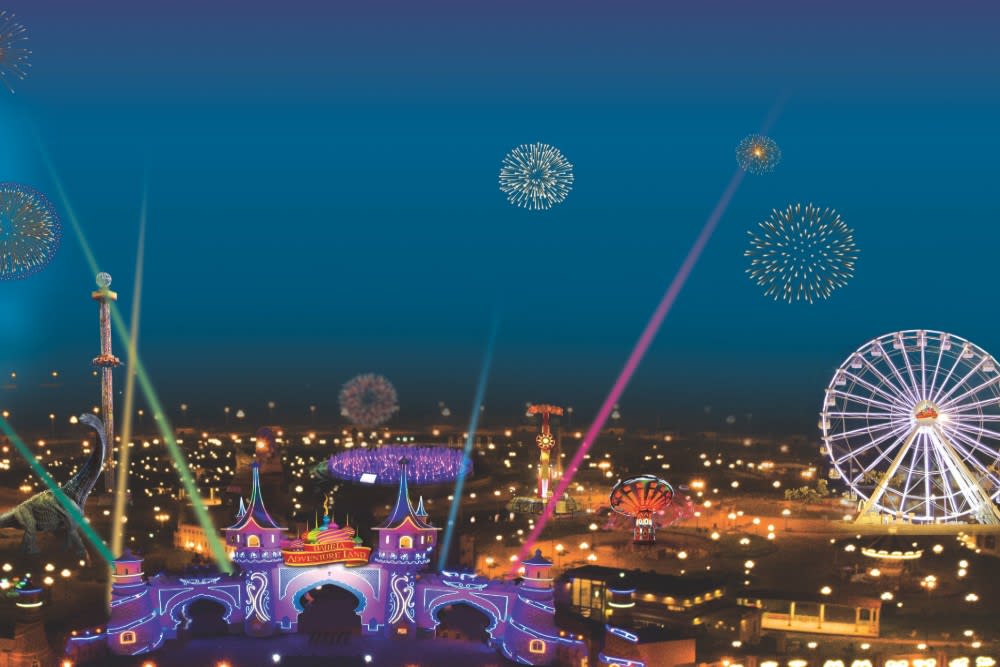 Great location, one of Karachi's greatest entertainment places. It is Pakistan's first theme park. Anything is accessible in the amusement park and the water park. It is a great venue for children's amusement. The ticket depends on the individual's height. It is a great spot to have a family day out. The place is beautifully arranged and kept. They have attractions for all ages and enthusiasts. There is also a little water park to cool down and splash with children.
3. Karachi Zoo Park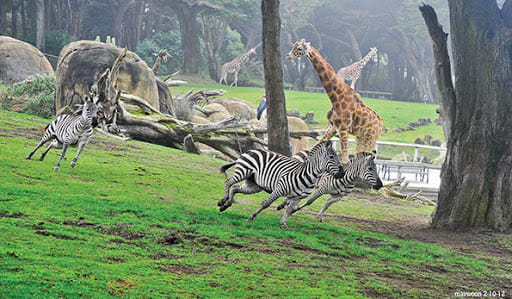 Good and cheap destination even for older lovers of nature. All covered with banyan trees that are 100 years old. Maintenance problems, but the environment still looks beautiful. Only for women and children, Wednesday reserved. Siberian tiger, lion, white lion, artificial lake boating, and so on are things you have to experience. If you want to go, go early because there aren't too many people. You may also go boating and jumping castles, trains, rides, and much more.
4. Onederland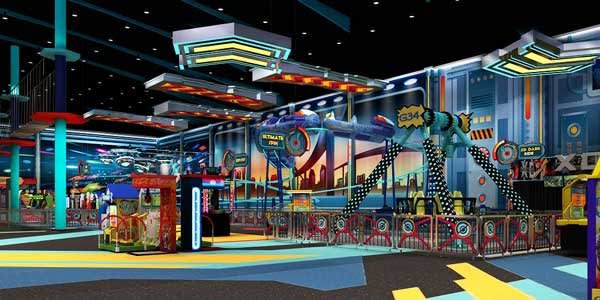 The greatest gym and playground for children and it's difficult to find anything better. They have many game options for kids and children. The employees are cooperative and helpful for children for rides.
5. Safari Park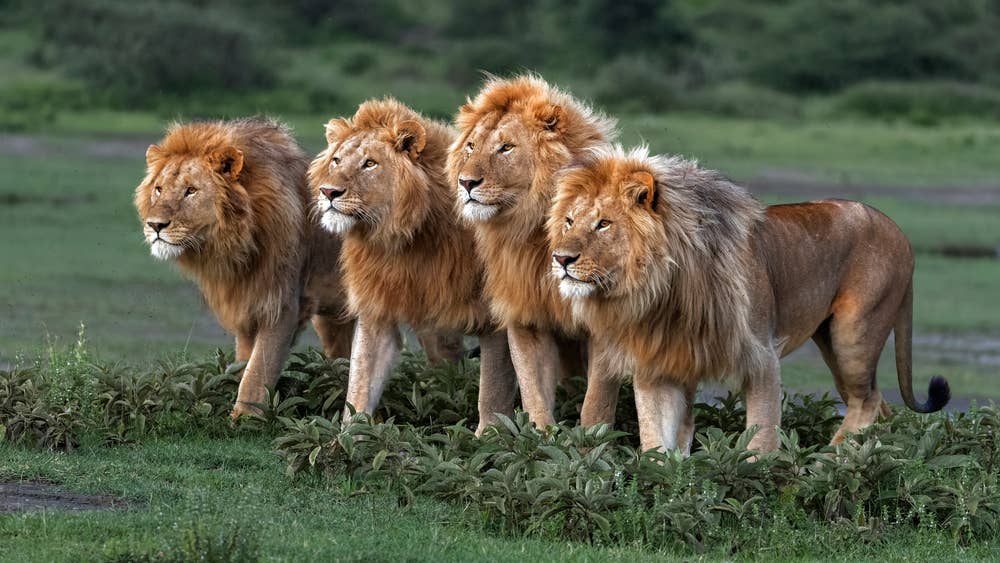 The old park was established in 1970. It is a large park with pathways to mountains. It is Good to walk and safe for kids. It is a great facility for kids of every age. This site has been lost by the Karachi Metropolitan Corporation's carelessness. It is an excellent spot to spend time in the green and scenic splendor owing to its natural beauty and atmosphere. It should be a good location for children and families; however, the park was not adequately managed.
6. Chunky Monkey Amusement Park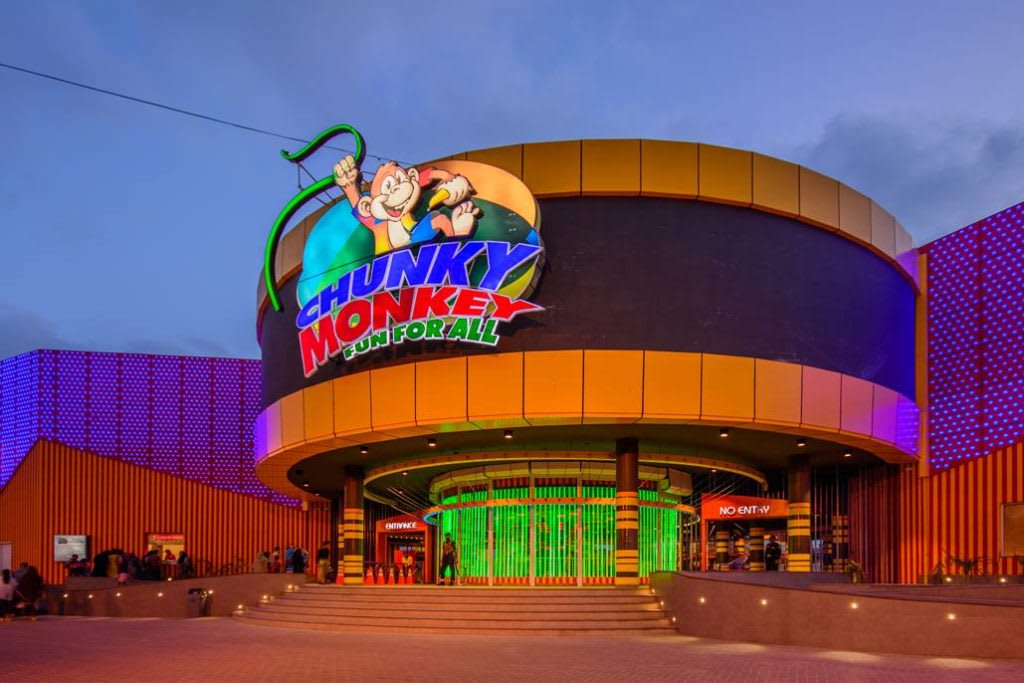 There are various enjoyable activities for children to appreciate and to the fun. The atmosphere is great and children like it.This establishment is in a lovely neighborhood, not just for children, but also for adults and families. A nice place especially for youngsters if you want to spend 2 or 3 hours walking on the sea.
7. Jabees Funland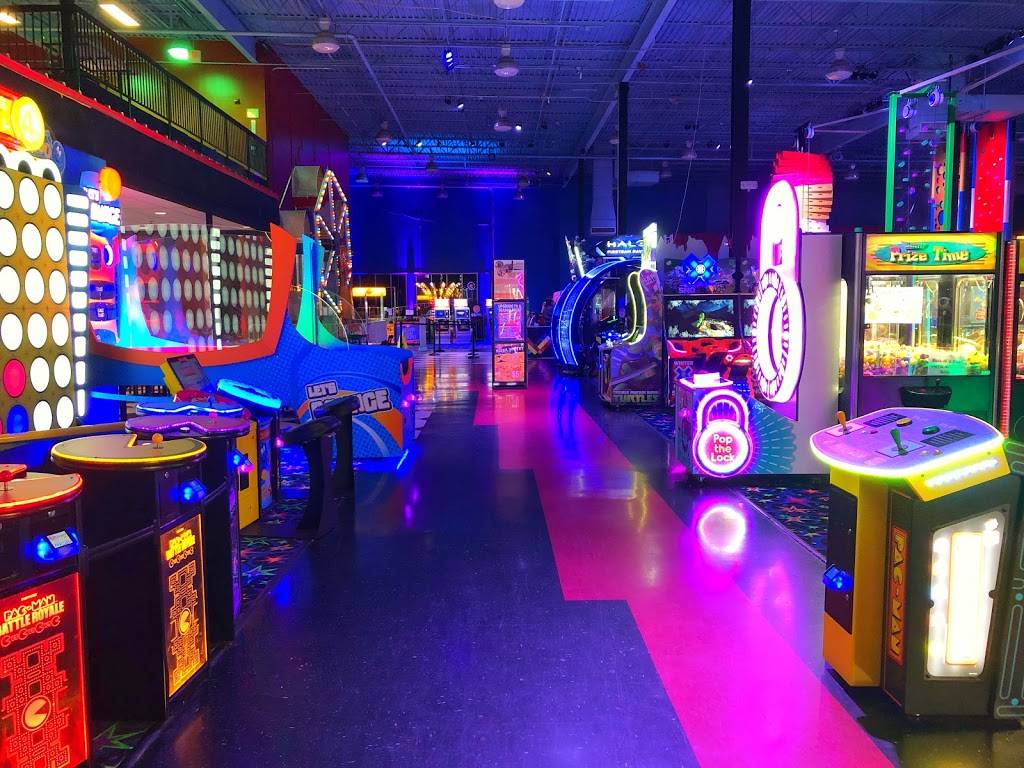 The Jabees Funland is an excellent children's place. Open entrance is an excellent management option. There are a variety of interesting toys and play opportunities. I recommend that parents attend Funland with their children. For kid's amusement, you'd feel it's an excellent and inexpensive venue.
8. PAF Museum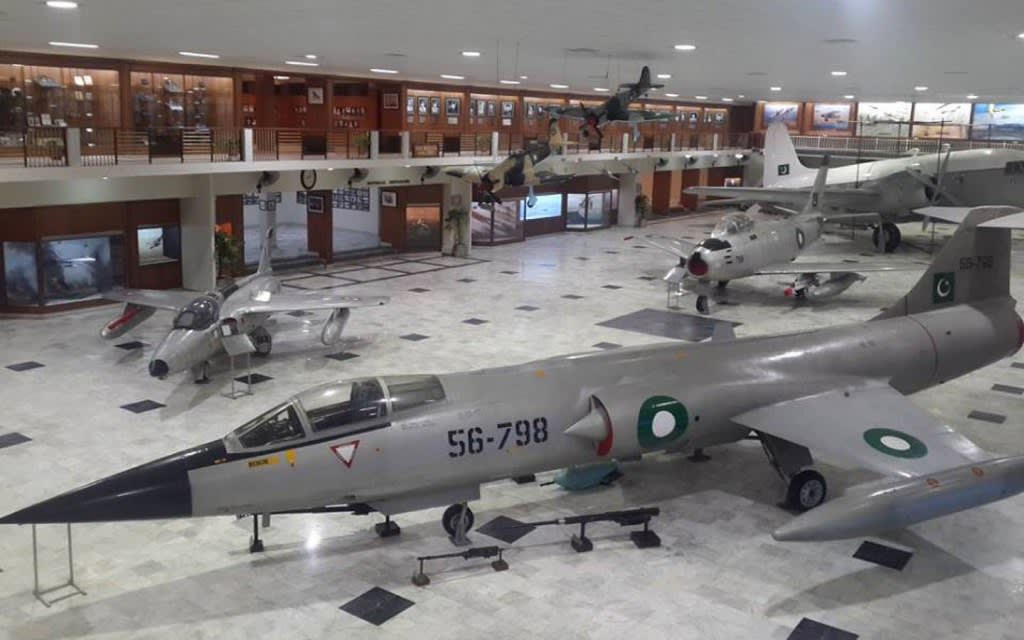 The Pakistan Air Force Museum is a must-see if you adore airplanes and everything aeronautical. There is a lot of aircraft, such as airplanes, jets, radars, and weapons deployed by the Pakistan Air Force during the war against India of 1965. In the vicinity, there are models in World War 1, World War II, and some recent aircraft. The main park also offers meals and a lot of areas to rest. This is one of Karachi's famous places.
9. Mohatta Palace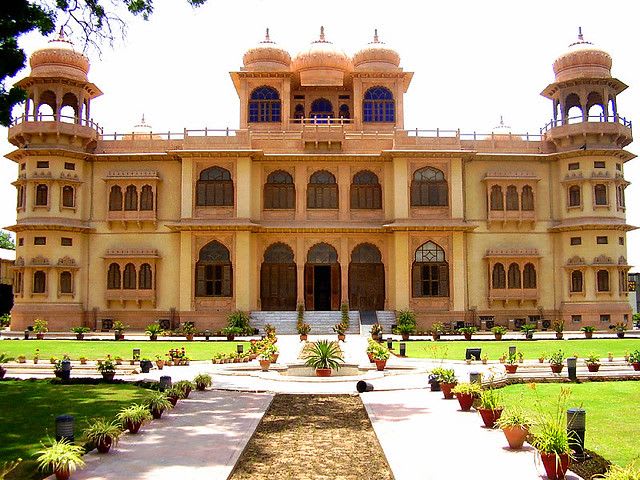 If you are interested in the development and the tradition of somewhere, this place is an excellent destination to visit. It was made by Shivratan Chandraratan Mohatta, who resided for 2 decades in this palace and departed after division for India. The palace is 18,500 sq. ft. in size. It features luxury rooms and nine sleeping dorms. The Mohatta Palace is nearby the Abdullah Shah Ghazi tomb, there is a secret tunnel leading to a Hindu temple a mile distant.
This palace is a museum exhibiting gems and other artifacts from the British era and showcasing subcontinental culture.it is one of the Karachi attractions.
10. Hilal Park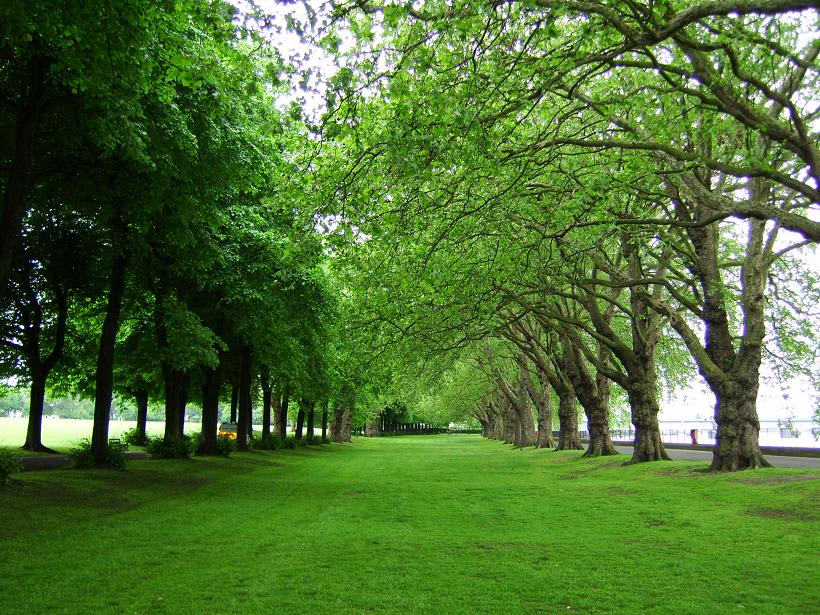 This park is enormous and very well constructed with Lovely sceneries and flora. The path is approximately 440 meters long. There are children's swings and slides that need to be renovated. Good area for children to visit. It nice and clean walking pathway and is tiled. There are also a few swings and slides in the park for children. It is a great spot for sitting and relaxing.
11. Bounce Karachi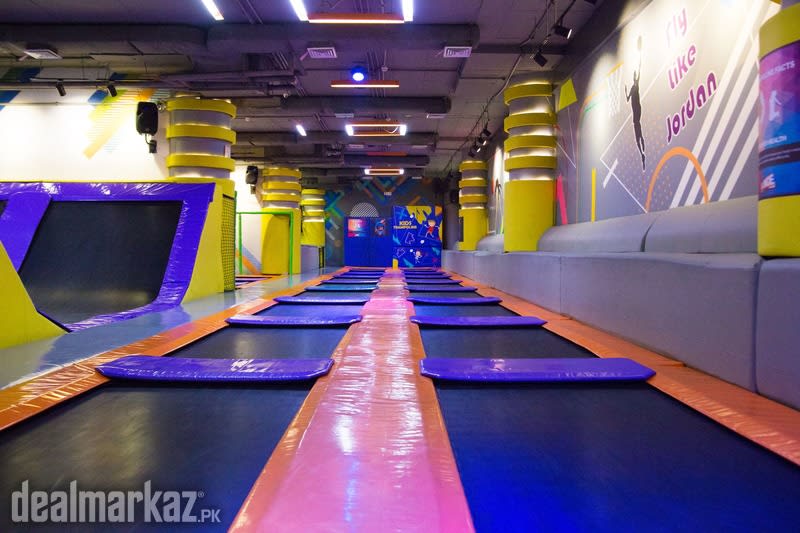 It is a beautiful location with many activities for children, trampolines, basketball, soft ball and many more. For your children and friends, they also arrange birthday packages.
12. Sindbad's Wonderland
It is a great venue for children's entertainment. There is a food court but the standard may be improved. The places are clean and have well-maintained washrooms.
13. Hill Park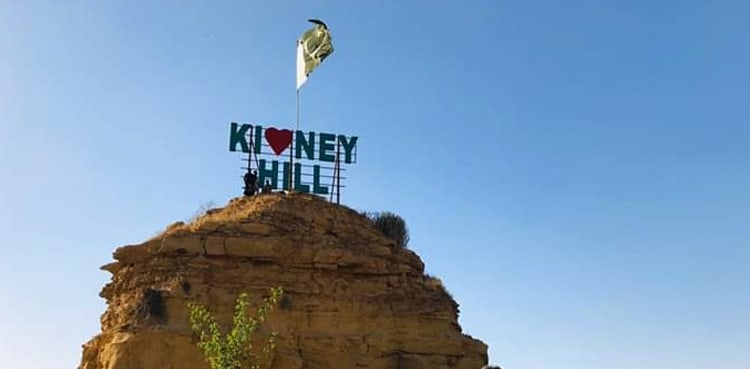 Fun City Hill Park is a lovely and clean location to come with the family, one of the key points is that it is wide open and not interconnected with other large theme parks. One must visit the place once and enjoy it with family and friends.
14. Churna Island
A little island in the Arabian Sea, Churna Island is around 6 to 7 kilometers distant. Churna is a gigantic rock that stretches over 1.5 km sq. in the midst of the sea. Cliff diving, jet-skiing, deep-sea photography, investigation of species of the sea is the primary attractions on this island. This is a true water entertainment place in Karachi.it is one of the Karachi tourists place.
This Island is also used by the Navy for shooting practices. The abundance of lobsters makes it a good fishing spot for fishermen. The vast species present in the sea bring a lot of tourists here to Karachi.
15. Clifton Sea view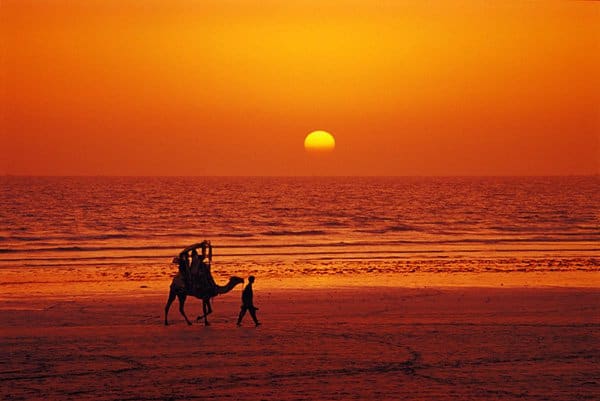 It's the greatest spot to begin if you visit Karachi for the first time. The biggest attraction of Karachi City is the sea view or Clifton Beach. The most famous silver sand beach was originally known on this beach, however, in 2003, there was an oil spill disaster on the sand. This is one of the beautiful places to visit in Karachi.
The beach is open 24 hours a day for tourists and families. The reason for the ever-popular view of the sea includes camels and horse riding and delicious food. This is one of the best places for couples in Karachi.