Pakistan's northern areas are popular tourist destinations. Visitors to Pakistan will find a wide variety of landscapes. After 15 miles, the language changes, and cultural differences are also apparent. Most tourists visit Pakistan's northern areas because they're so picturesque and popular with tourists. These areas are called heaven on earth because of their beauty. Northern areas in Pakistan are the most visited places in the whole country.
Taking time out to visit and explore these beautiful places is the best recreational activity. The article describes the best places to visit in Pakistan's northern areas.
Here are the famous northern areas of Pakistan list:
Skardu
Chitral
Naran Kaghan
Hunza
Kalam
Skardu
Skardu is located 763 kilometers from Islamabad, Pakistan's capital city. In addition to Skardu, there are many more sites to visit in the area. Skardu is the starting point for all of the world's highest peaks. K2 and other surrounding peaks are constantly visible throughout the summer months when expeditions pack up their gear. An airport is located in Skardu, and there is a daily flight from Islamabad.
Various lakes can be found in Skardu, which entice visitors to admire their beauty and fall in love. Khachura region's Shangrila Lake is the most renowned manmade lake in the world, thanks to the world-famous Shangrila Resort that makes it famous. You can reach Upper Khachura Lake in a few minutes by walking from the Shangrila Resort. Sadpara Lake is another lake located in Skardu city's central area. This blue-colored lake is the largest in the Skardu region, and it has a large supply of pure drinking water.
On the mountainside above Skardu city, there are a few forts. Although this fort has lost much of its former splendor due to its location on a very high mountain, few individuals have been able to visit it and see the entire Skardu region below. Shiger Fort and Khaplu Fort are two more notable forts. Shiger fort is located on the Shyok River, about 40 kilometers from Skardu city. One must be able to glimpse the Cold Desert on the way to Shiger Fort. Khaplu has a rich history, is well known, and has been transformed into a three-star hotel run by Serena Group of Hotels. Even though their rates are quite high. KhapluFort is an old fort that dates back to prehistoric times, nearly 800 years have passed since the construction of the Khaplu fort. Mosque Chanqchan is a well-known mosque near Khaplu Fort. Deosai National Park is a must-see on every Skardu trip.
There are only 50 kilometers between Skardu and Deosai National Park. The Deosai National Park is the world's second-highest plateau, after the Himalayas in India and Pakistan. This national park is well-known for its wildlife, including Himalayan brown bears and Sheoshar Lake in Astore.
Chitral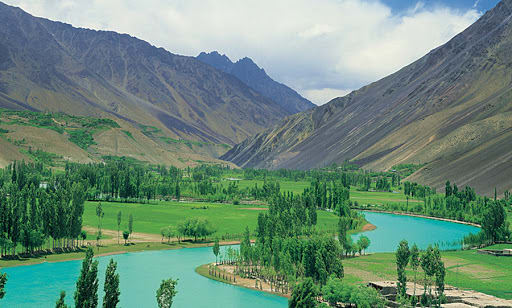 Until 1969, Chitral was a separate state inside the Kyber Pakhtunkwa province. Located at the base of the Hindukush range's highest peak, Tich Mir Peak, Chitral is a popular tourist destination. A Norwegian team first named it in 1950. Chitral's center bazaar offers a view of Tich Mir. This renowned badshahi mosque is located in Chitral. A daily flight between Islamabad and Peshawar is available from Chitral's airport. 2000 Kalashi people are living in the Kalash (Kafiristan) region of Chitral. Those individuals are not Muslims, and they practice a different form of worship. With their distinct culture and religion, these people are unlike any other in Pakistan. A distinct culture is evident in the language, food, and manner of life of these people. There is a major event called Chillam Jotish that is celebrated when tourists from across the world and Pakistani come to place.
Naran Kaghan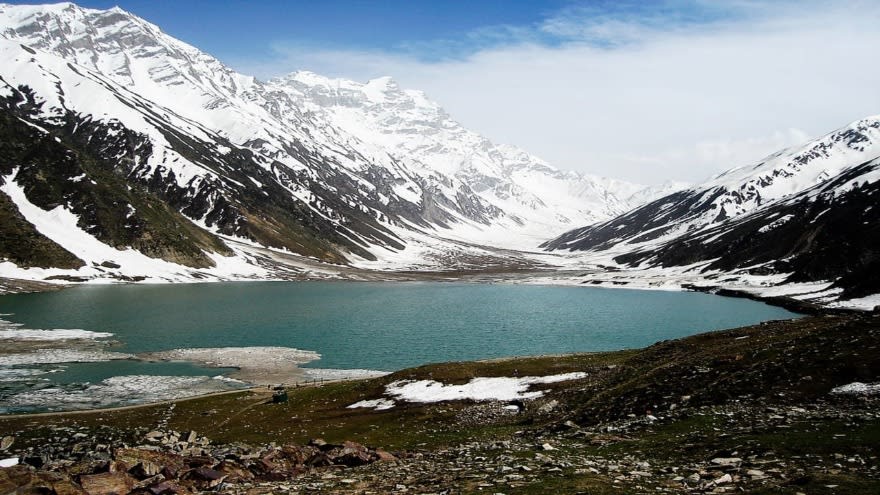 Naran is a well-known tourist destination in northern Pakistan, Mansehra; it has a lot to offer to its visitors. It is estimated that Naran receives more than 2 million visitors a year, and that number is growing at a faster rate with each passing year. Naran is home to several beautiful sites, the most notable of which being Lake Saiful Malook. This is Pakistan's most visited lake. Saiful Malook is a stunning sight in Pakistan's north. Naran Baazar is a half-hour Jeep ride away. Four-wheel-drive vehicles are required to traverse the rough route. Naran is crowded with tourists during the summer months. It is Pakistan's most popular tourist destination. Rakaposhi Peak is 280km distant from Naran's highest peak, Babusar Top, which is at an elevation of 13,600 feet. Another popular destination in Naran is Shogran, followed by Sharan and Siri Paye Meadows, Lalazar Meadows, and Noritop. There is also Lulusar Lake in Naran Region, which is a beautiful lake.
Hunza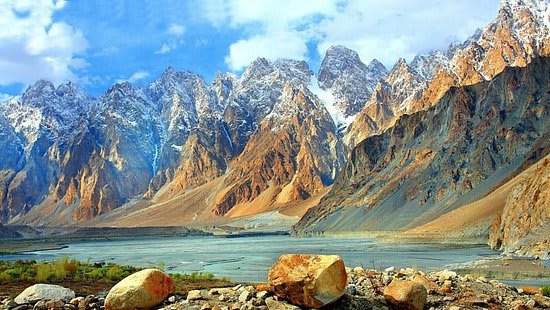 Hunza is a paradise in Pakistan's northern area. "Hunza Road to Heaven" was featured on the cover of National Geographic Magazine during the late 1990s, making Hunza more popular among Pakistanis and abroad. Since then, it has lived up to its reputation of being mysterious in all weather conditions, and colorful like a beautiful picture that was painstakingly painted by God. Hunza is about 102 km from Gilgit city. Pakistan International Airline operates one flight each day from Islamabad Airport to the Gilgit region of Pakistan. It is impossible to see everything in Hunza in a single trip, so allow yourself plenty of time while visiting this area of Pakistan. In addition to Karimabad and Duiker, significant locations include Chalt and the Nagar Valley (not part of Hunza but close by), Gojjal and Passu, as well as the Sost Dry Port and Khunjerav.
Because of the rich culture of Hunza, the Agha Khan Foundation has taken great care to maintain Baltit and Altit Forts. Hunza residents are courteous, kind, and compassionate at all times.
Kalam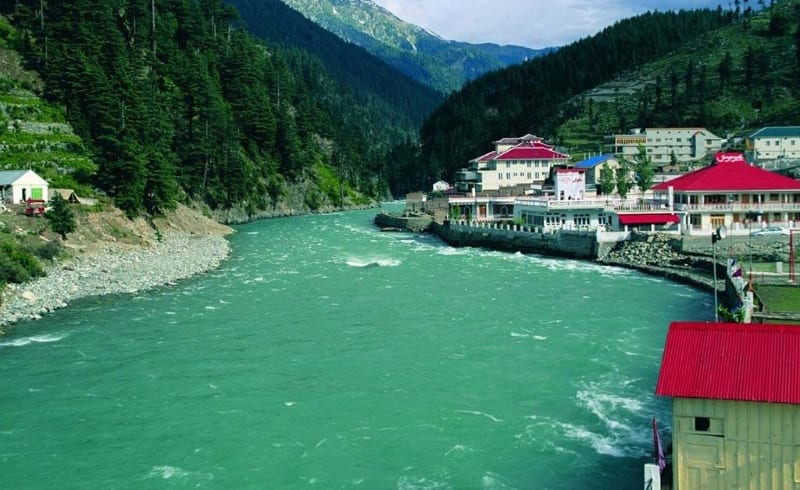 Kalam (Swat) is a place of rivers and waterfalls. Kalam is one of the most visited places in Pakistan's northern area. All the elements are in place for Kalam to be considered a major tourist destination in Pakistan. As a result, Kalam's woods, mountains, lakes and resorts, camping, and other outdoor activities are quite popular. Mohdand Lake is one of Pakistan's most beautiful lakes. Two hours of jeep travel will take you to Mohdand Lake. Aside from the USHU Jungle, Mataltan is home to one of the world's greatest waterfalls. Currently, the road structure from Madyan to Kalam is being improved by carpeting.
swat has a few additional locations worth exploring. In Swat, Murghzar is located in a lush, green region, about 30 minutes from Saidu Sharif, Swat's capital. The White Palace, which was created in the 1940s using the same marble used in the Taj Mahal, is another huge historic site in Swat. Swat is also home to ancient sites. During the winter, Malam Jabba, the highest peak in Swat, is a popular skiing destination.