Balochistan, often known as Baluchistan, is one of Pakistan's most beautiful provinces. Balochistan Province occupies the Southwestern Region where the province has geographical and historical places in which you must see. What makes this province so stunning and eager to visit? Balochistan's famous places include Pir Ghayb waterfall, Moola Chotok, Quaid-e-Azam Residency, and other well-known attractions, which stand out as one of Pakistan's most popular tourist destinations.
Balochistan has remained a mystery to the rest of the world, which accounts for 44 per cent of the country's total land area. The South Western province has mineral-rich and blessed lands that outweigh its ingenuity where the region has breathtaking and overwhelming beauty to visit Balochistan famous places.
In addition, most major cities in Balochistan have a fantastic ambience that is renowned to provide people with a sense of peace.
Balochistan is the largest province and has the most inhabitants. As a result, travellers have a variety of transportation alternatives. Balochistan Province offers additional possibilities for travellers that want to go quickly or enjoy adventurous activities. In most places of the province, buses and coaches are available. This is one of the greatest ways to take in the province's panoramic perspective.
If the bus appears to be a slower choice, Pakistan Airways will provide flights to and from Balochistan's resort cities, making travel faster and contributing to the Balochistan tourism economy. Tourists can fly on PIA's "Welcome and Guests" plane from Quetta to Gwadar or Turbat to Gwadar. In cities, traffic is less and tourists can opt to utilize public transportation.
Mir Afzal Karahi, Lal Kabab, Tabaq, Lehri Saji House, Café Farah, Café Baldia are some of the famous food you will try once you enter Balochistan. One must try Kehwa, Kaak, Khaadi kebab and Shajji roast lamb to indulge these meals to melt and enjoy these special cuisines for adding a delighted dish.
The weather in the province is quite chilly in winter and warm in the summer. The best time to visit the area is around the chilly months of October and February. Snowfall made the mountains and other attractive areas come to life at this time. In addition, because of the cool temperature, travellers will be able to enjoy their vacation without any travelling issues.
To plan to visit Balochistan famous places, you will find 12 places to make you feel awed and breathtaking.
1. Bolan; Pir Ghaib Waterfalls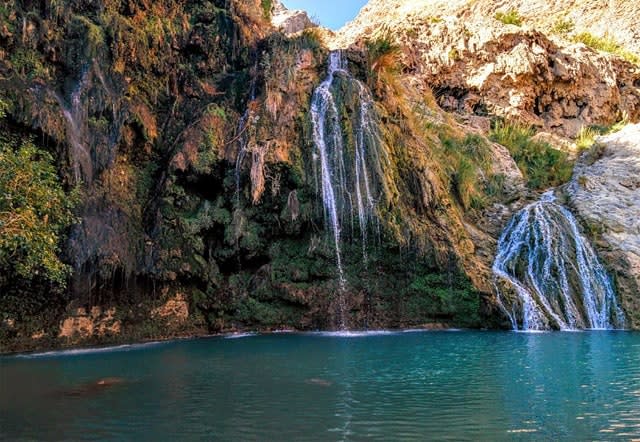 The beautiful place is related to a tale of the Invisible Saint, who saved from a cruel king that wanted to murder him. The Pir Ghayib waterfall is popular for its beauty and history related to pious saint where the place has located in the city of Bolan. This leaves a breathtaking view to add the most beautiful places of Balochistan.
There is a water spot too which is said to believe to come into existence after the saint hit the mountains with his stick. The place is popular for this waterfall which pours out the long waterfall that leaves freshwater for adding natural beauty to enjoy the waterfall view. This makes one of the most stunning physical features where you will be awe by the pouring freshwater.
2. Ziarat; Quaid-e-Azam Residency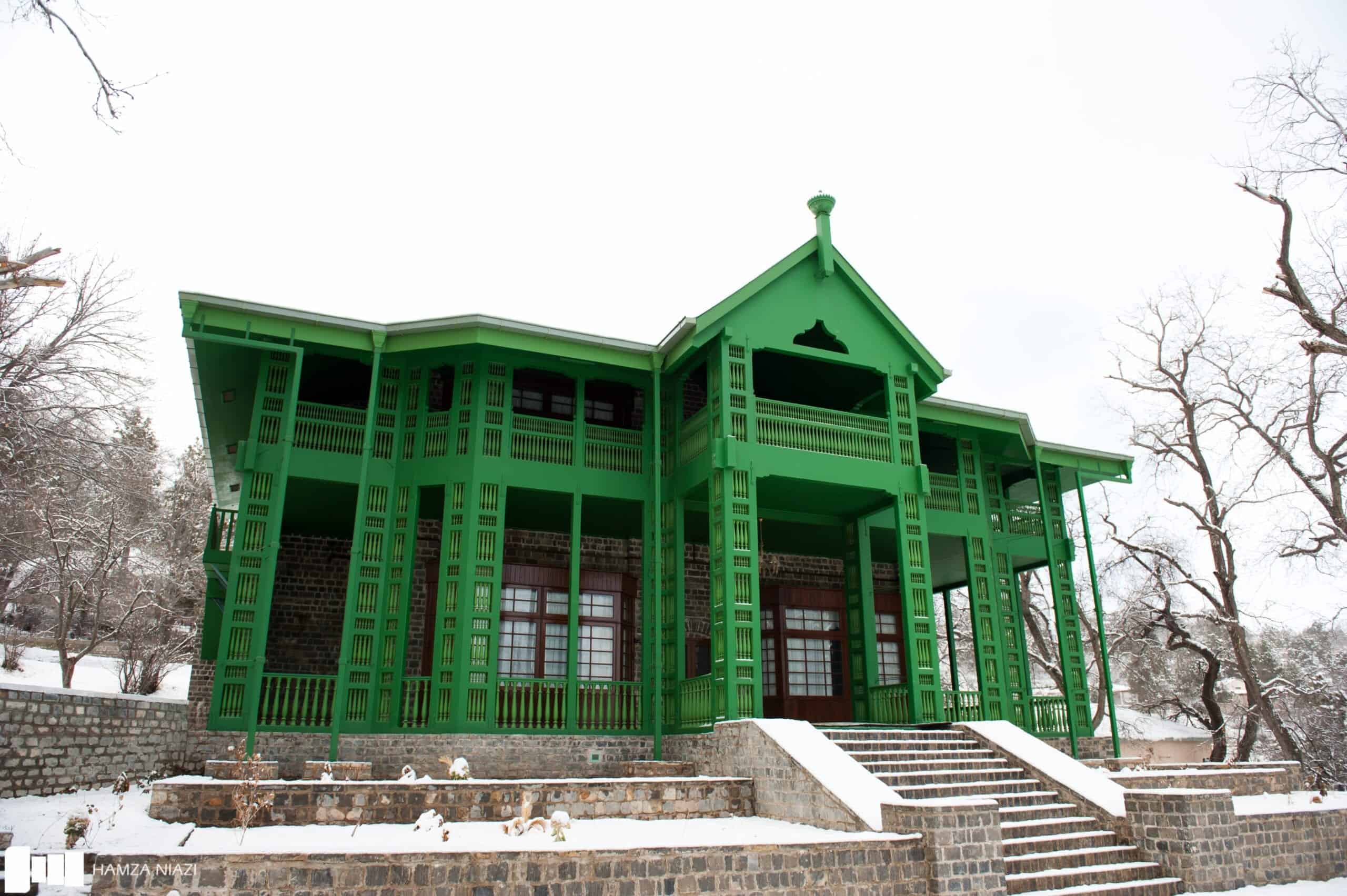 The magnificent place is a popular landmark in the region because of the father of the nation Quaid.e.Azam who was known as Muhammad Ali Jinnah. He spent his last 2 months in this wooden residency. This is amongst the top tourists' destinations of the region where you can find the most important places in Balochistan.
The resident was constructed in 1892 during the British Raj era and marks as the Balochistan famous places.
When you are visiting Ziarat, you must include this place in your travelling list to enjoy the architecture of this stunning resident. Ziarat is one of the most beautiful places in Balochistan where the residency has converted into a summer residence that is open for all tourists.
3. Khuzdar; Moola Chotok
Moola Chotok is a beautiful place in Khuzdar where the area has covered in clean waters and surrounded with palm trees to represent the oasis for a stunning tourist spot. If you want to check out the oasis and scenic view of plants and clean water falling, Moola Chotok will leave you feeling relaxed! The Moola Chotok locates around 80km northeast of the city of Khuzadar where it has founded at 1000 meters.
It was a misconception that the spot consists of dry and deserted land but once you visit this place, you will not take the eyes of this spectacular oasis! The place was left unexplored due to the occupation of nationalists in the Jhalawan Belt. After military operations, the place is open for tourists and visitors now and is a safe place to explore. Since Moola Chotok has extreme temperatures in summers and winters, you must plan to visit this place accordingly for safety.
4. Quetta; Hannah Lake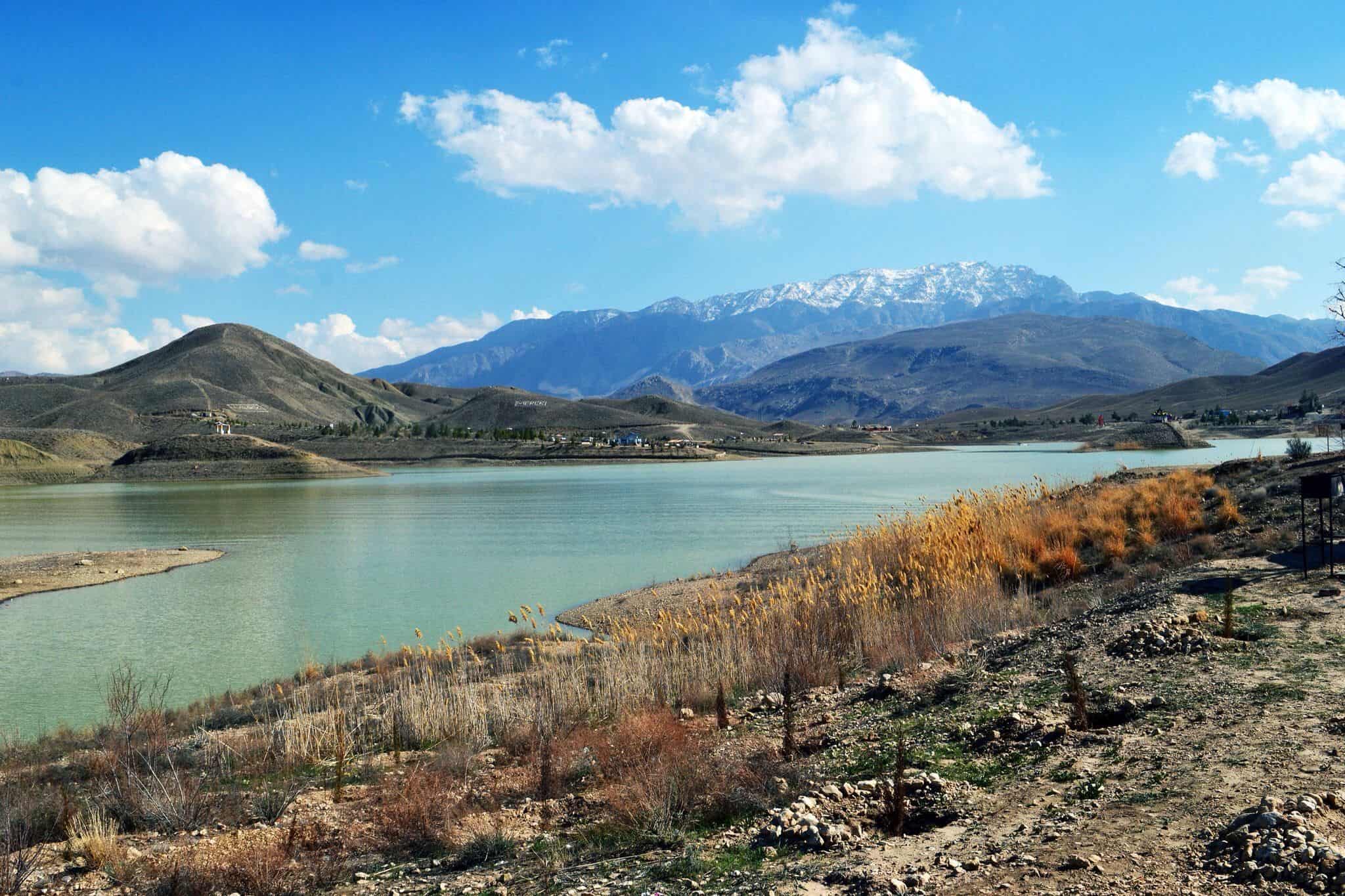 Hannah Lake is the biggest attraction in Quetta where in winter the lake becomes frozen which will leave you astounded to see. The Hannah Lake is also known as the Hannah Jheel where the attraction locates around 18km far from Quetta city.
Back in 1894 during the British Empire reign, the Hanna Lake and the reservoir were built around that era to produce more water for a stunning attraction. It is a spot to start the valley of Urak and has a lakeside restaurant under the shades of pine trees that makes Balochistan picnic points to enjoy sitting under the pine trees near the lake.
Wheel boats and sauceboats can easily be rented by tourists to visit the lake. The topographical place of Hanna Lake will leave you in awe where there is no better spot than Hanna Lake to travel to which makes it one of Balochistan famous places! It is meaningless to visit Quetta without visiting Hanna Lake.
5. Bolan; Waadi-e-Bolan
Waadi-e-Bolan is one of the most attractive physical features in the Southwestern region where the spot stretches a line of mountains with rivers running along in the middle of the bridge. The location is historically significant that will leave to stop by and be awed by this stunning scenery. This makes one of the most important places in the region where the British founded the first railway station.
To add to this, the British created Pakistan's first railway system in this valley. Bolan also has the shrines of Pir Ghayeb and Bibi Naani where you can visit these shrines to check out these unexplored places. The Bibi Naani has derived from the Sufi figure where it is buried under the suburbs. To go for a mountainous area, you will find nothing greater than the Waadi-e-Bolan.
6. Quetta; Urak Valley
The Urak Valley is a popular tourist attraction that is known for the "Land of Orchards". The valley is situated around 20 to 22 kilometres distance from Quetta. The place is famous for a huge variety of fruits, like peaches, oak apple trees, and many more. The falls on the other side of the valley represents a heavenly view that makes Balochistan famous places to visit the vast fields of various fruits. Once you enter Urak Valley, this spot will leave you breathtaking and enjoy the freshwater falling from the mountains!
7. Pishin; Pishin Valley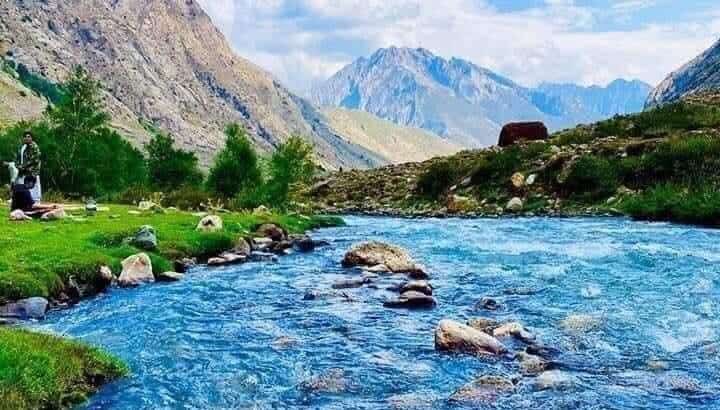 Pishin Valley is nearly 50 kilometres from Quetta and is located in the Pishin district of the region. The Valley of Pishin is a rich terrain that lies thousands of acres of fruits orchards. Pishin Valley is a famous crop-producing capital where it is well known for the cultivation of vegetables and fodder. This marks one of Balochistan beautiful places where migrant tribesmen travel in autumn and spring to add the seasonal movement to enhance the colour life of the Pishin Valley. Once you visit the Pishin Valley, you will never think about leaving this certain spot!
For a while now in the Islamic Republic of Pakistan, Pishin Valley is noteworthy for gardening, agriculture and farming. The Valley of Pishin is the heart and soul of celebrations, colourful reaping, and cultural events. Pishin Valley, with its many spectacular sites in Balochistan, is the most important tourist attraction. To add this spot to your travelling list, do not forget to visit the Pishin Valley where you can do horse riding, motorcycle riding and car driving.
8. Hingol; Hingol National Park
Hingol National Park considers Balochistan famous places where the park is full of beautiful mountains, uncommon and interesting creatures. Such creatures including the Markhor, and various deer species, are all surrounded by shallow blue lakes.
Since Balochstain has diverse physical features, this national park has shallow blue waters where you will not take off your eyes from the stunning mountains and covers thousands of acres to represent the iconic and the most exotic tourist spot!
This makes its biggest attraction for visitors and has more than 200 species that live here. To plan to head over for this attraction, be sure not to forget to visit the exotic national park where you will be awed by this beautiful scenery!
9. Kund Malir; Kund Malir Beach
Kund Malir Beach is one of Pakistan's most unique beaches and unquestionably one of the top tourist attractions. This beach will make your travelling enjoyable and adds Balochistan famous places where the beach locates in Hingol National Park around 150 km from Makran Coastal Highway.
To add to this, the beach situates around 200km from West Karachi. Once you reach this beach, you will enjoy the stretch of light blue water and the breathtaking view for a great trip to this spot! You will never feel bored once you enter this beach like paradise!
Many people who started going to Kund Malir and firms from Karachi have earned a lot, as they cannot visit this place previously. This place if explored properly is amongst the best to highlight the beauty of Balochistan.
10 Jhal Magsi; Pir Chattal Noorani Gandhawa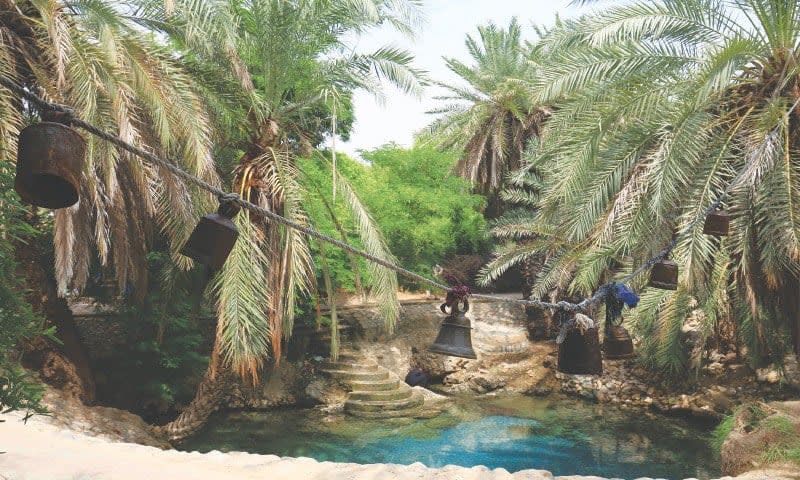 Pir Chattal Noorani Gahdhawa is an underrated tourist spot where the oasis locates in the middle of nowhere that adds Balochistan famous places. This breathtaking natural desert follows a strange myth or tale by its inhabitants. To visit a place that unfolds the mythical story, this spot will leave you speechless and you will enjoy the stunning scenery of this spectacular oasis!
Thousands of unusual fish in the water have been fed by the oasis. According to inhabitants, if you capture or eat one of Pir Chattal's fish, you will die of either poisoning or the fish will emerge out of your mouth alive and in one piece! This might leave you in dismay that makes an underrated but adds the famous places in Balochistan!
11. Pasni; Astola Island
Astola Island, also known as Jezira Haft Talar Satadip or the "Seven Hills Island," is a tiny deserted Pakistani island located in the Arabian Sea. The island considers as the largest island in Pakistan where the place lies the essence of Balochistan's underappreciated beauty.
The attraction lies approximately 25km south part of the coast and 39km southeast of the Pasni fishing port.
Astola Island is part of the Gwadar district where you can stop by, enjoy the fantastic view of the wide sea, and feel relaxed! The island will make you feel astounded by the stunning view and makes you stare at the coat for longer. To plan this must-see spot, you will add the most amazing moment of this breathtaking beach!
12. Quetta; Hazarganji-Chiltan National Park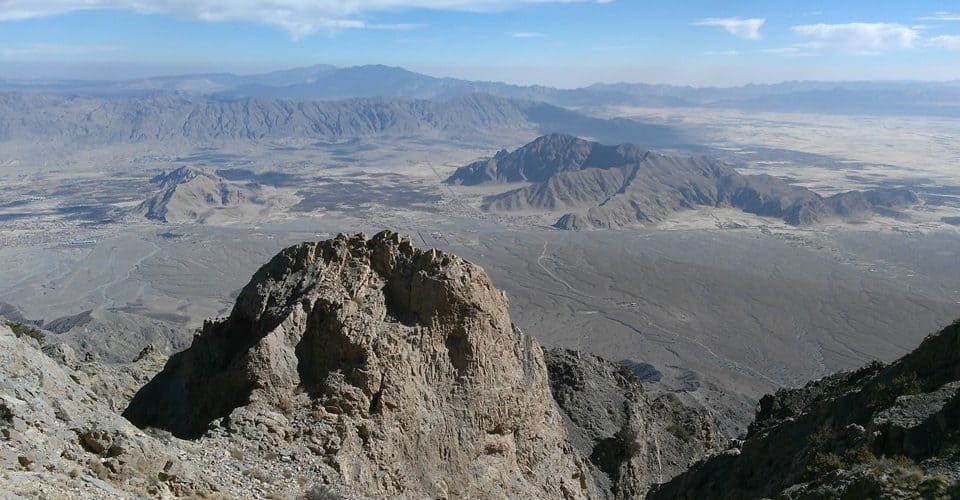 Hazarganji Chiltan National Park is the most recognized destination for Balochistan famous places where travellers visit Quetta to enjoy the fantastic view of dry mountains. Hazarganji means "out of 1,000 gems," with the reference that arrogates over 1,000 stones concealed in the Accho parking area.
Hazarganji Chiltan was founded in the 1980s and lies a little more than 10 miles from Quetta that situated in Mastung District. This has been built to safeguard the barbaric Chiltan goat and Suleiman markhor. The park has foreign plant species such as juniper, almond trees, and pistachio trees.
The park is a crucial shelter for too many endangered creatures, notably for the Markhor, the wild goats, with its dedicated and inviolable location is helpful for these animals. This helps to save them from extinction and is preserved for adding wildlife for a great tourist attraction. It is around 20 miles away from Quetta.
Visitors come here because of its nice weather plus a museum and picnic place. It is one of the famous places of Balochistan to enjoy the wildlife and marks a beautiful place for an amazing visit. If you are an animal lover and love to visit a place full of wildlife, this national park will leave you in astonishment!
Wrap Up
Here are the stunning tourists' attractions that mark the most recognized places in Balochistan. These tourists attractions will mark you a memorable moment of visiting Balochistan famous places to leave you in awe and relaxation.
Once you visit these stunning attractions, you will never take your eyes off this region and enjoy the beautiful features! When planning to visit the South Western region, be sure you plan your trip accordingly for safety and security!