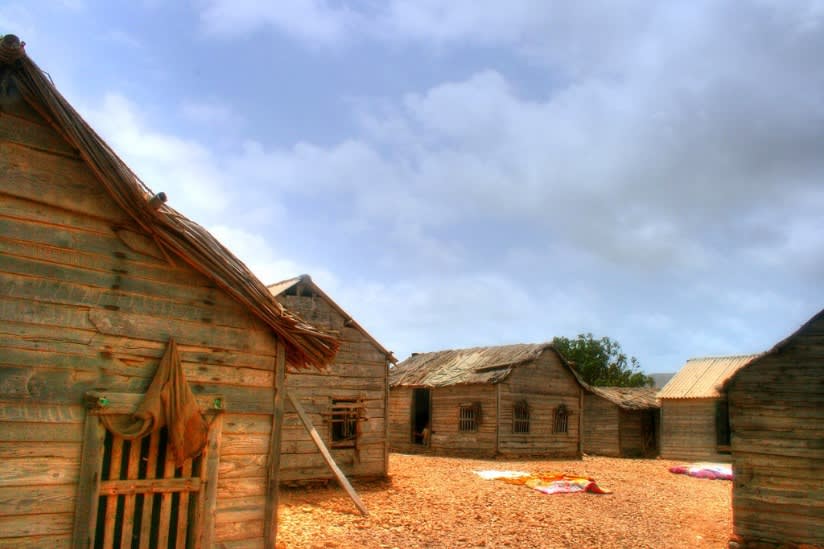 Mubarak Village, also named Goth Mubarak in the local tongue, is a fishing village located on the outskirts of the city of lights on the Arabian Sea. Karachi's most famous beach may be found here. In recent years, this picnic area has become increasingly popular due to its crystal clear greenish-blue waters and clean shoreline. Mubarak Village beach is also being considered a popular water sports destination. Due to its increased popularity development work has already begun on powerlines, sewage systems, and other essential facilities.
Karachi's Mubarak Village is one of the city's largest and oldest fishing villages. The village is located 30 kilometers east of Karachi city. Goth Mubarak and Mauripur Road are the best routes to go from the main city to Mubarak Village Karachi. There are a huge number of fishing boats docked in a tranquil bay when you reach Mubarak village beach. As roads to this place are rough and off-beaten, it's better to leave in the early morning.
Mubarak Village beach is home to some of the country's major fishing activities. Mubarak Village huts are also approximately 4.5 miles from Churna Island, so you can enjoy a variety of water sports, including boating, sailing, snorkeling, and scuba diving, during your visit. Parasailing and paragliding are also offered by private tour operators in the region, in addition to other sports.
How to plan the visit
Two choices are available if you wish to visit Mubarak Village: either travel with a tour operator or organize separate visits with your friends and family. All of the above activities, water sports, food, and boating fees are generally included in PKR 3,000-4,000 per person package. On the other hand, if you want to go to the picnic location on your own, the cost may be considerably cheaper, but you will have to pay separately for each water activity you wish to participate in.
Weather of Mubarak village
Except for the extremely harsh winters, Mubarak Village, Karachi's weather is typically mild throughout the year. A strong sea storm has never been recorded in the region. Depending on the season, however, the coastline zone around the village sees a combination of high and low tides. For their own safety, people who wish to go swimming at Mubarak Village Beach are encouraged to arrange their activities based on the weather prediction.
Nearby Beaches
Others beaches near Mubarak Village Karachi are Turtle beach, Cape Monze, Hawkes Bay beach, and French beach.