The beautiful Neelum Valley, which stretches for 240 kilometers to the north and northeast of Muzaffarabad. . Excellent scenic splendor, a panoramic sight, amongst beautiful hills, lush green woods, high altitude lakes, and appealing surroundings make the valley a dream come true.
Neelum Valley is also known as the "blue gem of Pakistan". Neelum Valley is one of the most visited tourist destinations. Neelum is a district of Azad Kashmir located around 90 kilometers from its capital. Neelum is located around 180 kilometers from Islamabad and is accessible by car in seven hours. No airport facility is available in this valley.
There are many beautiful places to visit in Neelum Valley Pakistan. The list of most popular tourist's attractions in Neelum Valley is as follows:
1. Kutton Waterfall – Neelum Valley Pakistan
About 85 kilometers from Muzaffarabad is Kutton Waterfall, also known as Kundan Shahi Waterfall. Locals refer to it as the "Niagara Falls of Pakistan" since it is the largest waterfall in the valley.
Summer is the ideal time to visit this beautiful place.
2. Rati Gali Lake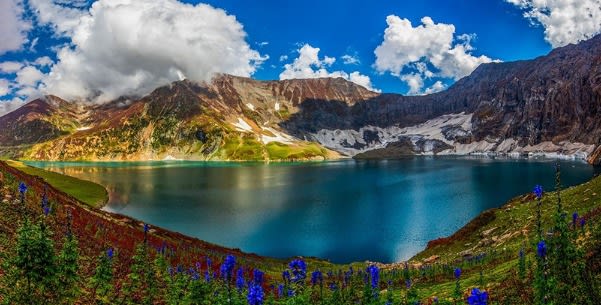 This is an alpine lake at a height of 12,083 feet. The lake is made up of glacier water. As a small village in the Neelum Valley; Dowarian makes a good starting point for exploring the lake.
The beautiful lake must be on the list of every visitor.
3. Patheka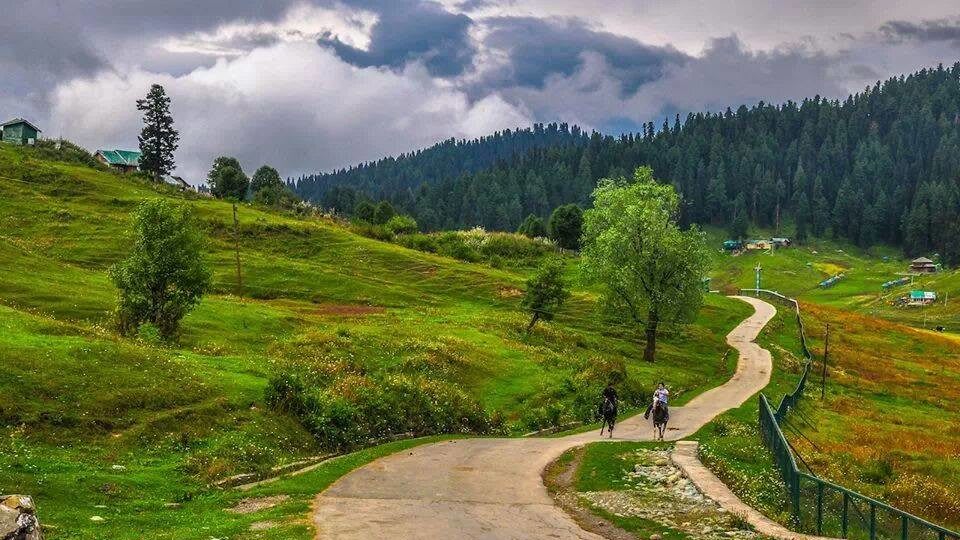 Patheka is the most popular tourist destination for those approaching Neelum Valley from the north. Tourists may find all they need at Neelum Valley's business district. Patheka is home to several hotels that are ready to accommodate a large number of tourists. Patheka provides a variety of views of the valley, in addition to its business perspective. Tourists are attracted by the magnificent mountains, the beautiful weather, and the lush green hillsides.
There is nothing quite like the sight of towering trees along the path to Patheka.
4. Dhani Noseri Waterfall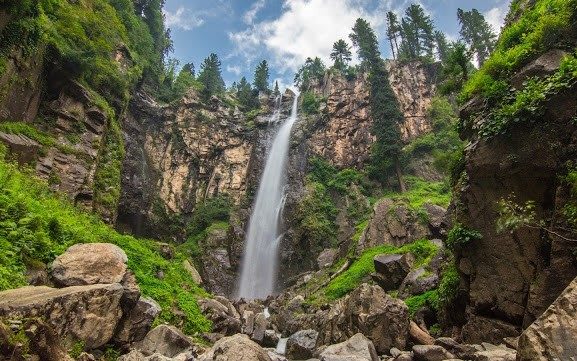 Located around 30 kilometers from Muzaffarabad, the Dhani Waterfall has an impressive 15-meter fall. The beautiful view of this waterfall is so mesmerizing. Water flow is strong from March to June, but the water level starts dropping from July.
5. Athmuqam
From Muzaffarabad, Athmuqam is around 73km. It is a well-known tourist spot where travelers could purchase traditional goods from local craftsmen. In Athmuqam, you'll find a post office and a bank.
Athmuqam is the largest and popular market in Neelum Valley.
6. Keran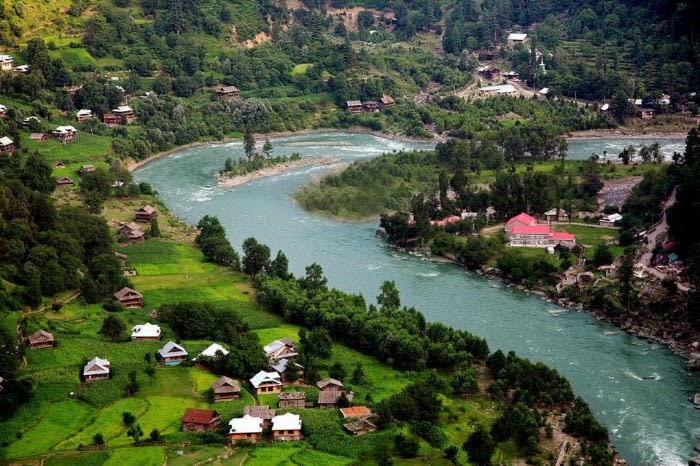 It is a 3 hours' drive from Muzaffarabad. It is Neelum Valley's busiest region. Indian Occupied Kashmir can be seen from the other side of the river. Tourists like to spend their first night at Keran because most hotels there have rooms with river views. Pine Park Lodges and PTDC Resorts are the two best hotels in Keran.
In this area, there are more than 50 hotels.
7. Baboon Top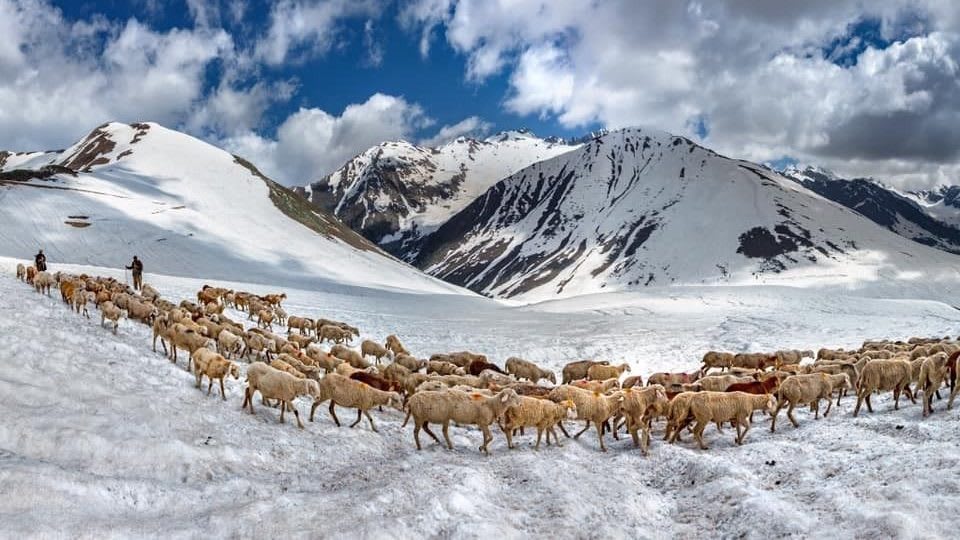 An eight-hour journey from Upper Neelum brings you to Baboon Top, lush and lovely grassland. Four-wheel jeeps are the only vehicles that can reach there. Kutton and Upper Keran are the two primary routes.
You must include the Baboon top in your Neelum valley list if you are planning to visit the area.
8. Taobutt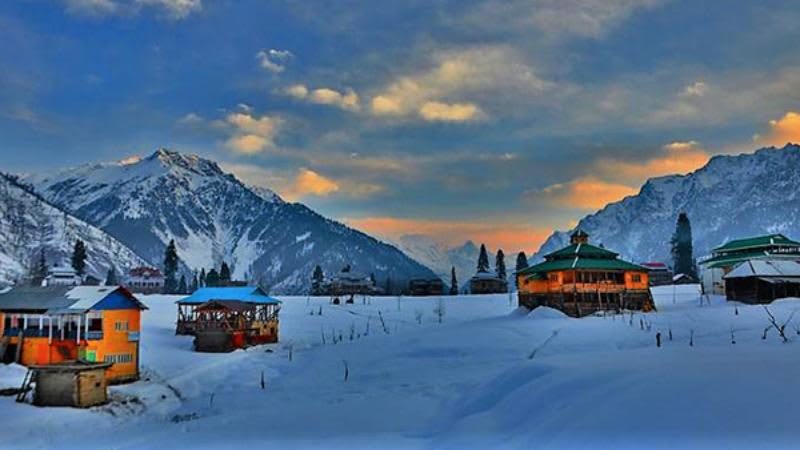 In Azad Kashmir, Taobutt is a hidden treasure. It is located 49 kilometers from Kel. Neelum Valley's final hill station, according to most sources. Although it has stunning natural scenery and natural beauty, it hasn't been fully explored.
Due to its simple and innocent inhabitants, this village's charm is complemented by its hospitality.
9. Sharda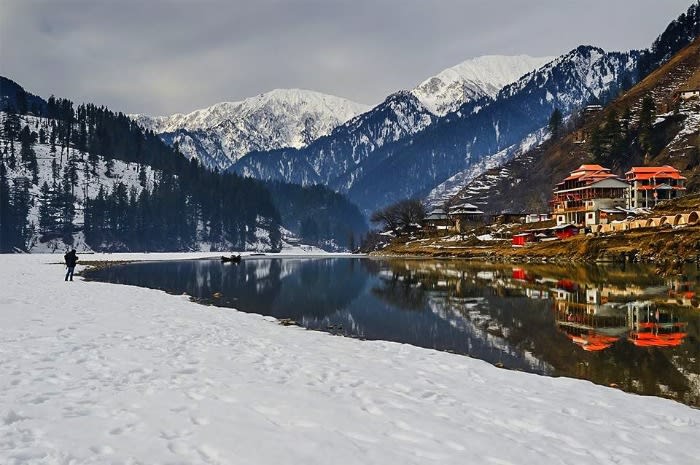 136 kilometers away from Muzaffarabad, Sharda is located in the region of Karen and Kel. Sharda University and the Hindu goddess Sharada Perth are the main attractions of this city.
Jet skiing, riverside camping, and much more are available to tourists throughout the winter months.
10. Kel and Arrang Kel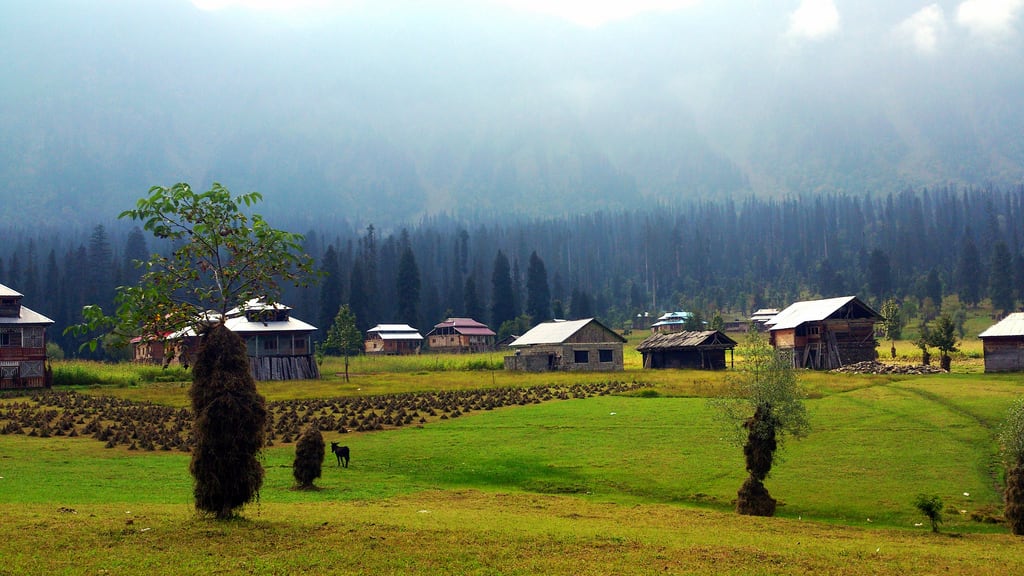 This is one of the most attractive locations in Neelum Valley. Nanga Parbat may be reached through a long route from Kel. This location offers a spectacular view of the Nanga Parbat Mountain range, which everyone who visits enjoys.
Kel to Arrang Kel is a three-hour hike on a high-altitude trail with beautiful scenery.
11. Salkhala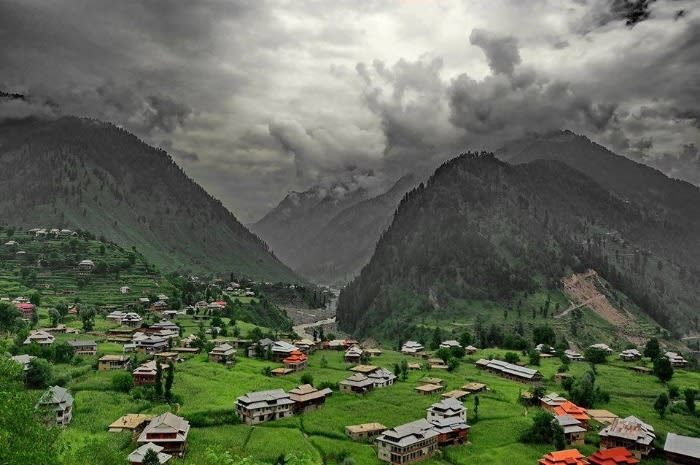 Salkhala is a beautiful location located about 3 kilometers from Kundal Shahi, across the Neelum River. The Azad Kashmir Fisheries Department has set up a trout hatchery.
Here, you'll find well-priced accommodation here.
12. Jagran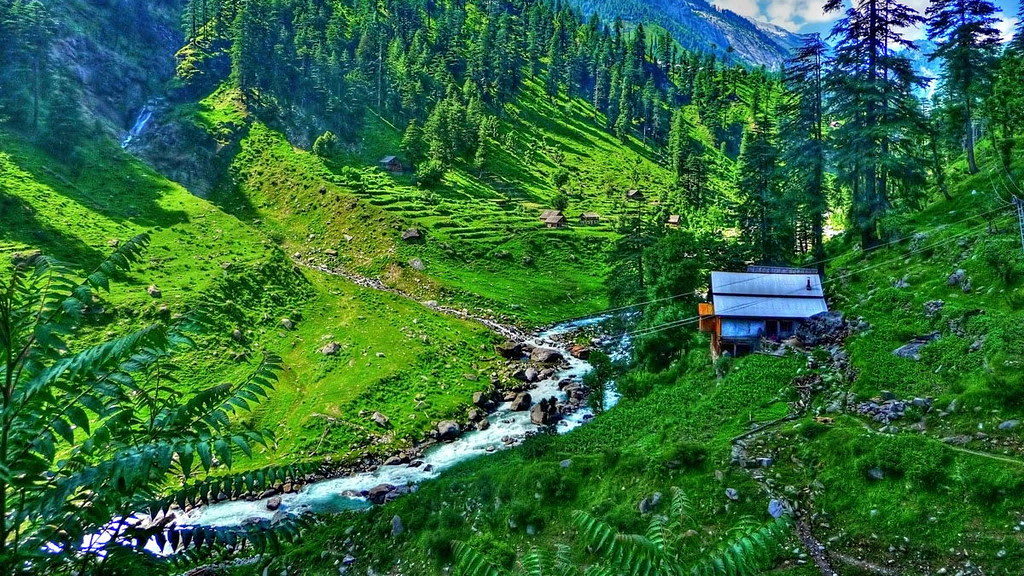 The beautiful Jagran is inseparable from Neelum Valley, nestled in the valley's lower part. As a result, Jagran Nullah (stream) is the area's scenic beauty and attractiveness, which reflects the area's richness. The flowing green and gushing surf waves of Jagran contribute to its unique character as it runs along the side of the magnificent Tourists Resort.
Visitors visiting Neelum Valley may choose from a wide range of luxurious and budget-friendly accommodations. Tourists may expect to find all the basic and common amenities they need. These hotels and resorts are popular with tourists, including the Paradise Lodge Hotel in Keran, Keran Resort, State Continental Sharda, Sharda Highland Hotel, and the Neelum Hotel in Kel.
It is a pleasant drive from Islamabad to Neelum Valley, with no difficulties. However, in winter the route to Keran is very bad and might be closed by heavy snowfalls. The best time to visit Neelum Valley is April to October.